Introducing the fonts of Showa Typeface Co., Ltd., which has been added to Fontworks' annual flat-rate font service "LETS" and the "Showa Typeface LETS" service has started.

The company, which used to manufacture signboards in its predecessor, digitized the various writing brushes written by Mr. Eizumi Tsunaoki, a calligrapher who was a signboard craftsman at that time, and created a real writing brush font.

The typeface of the company, which has a track record of being adopted in a wide variety of contents, has the flexibility, strength, and depth of taste, and continues to create authentically designed brush fonts. Through the typeface, I continue to convey the goodness and nostalgia of this to the present.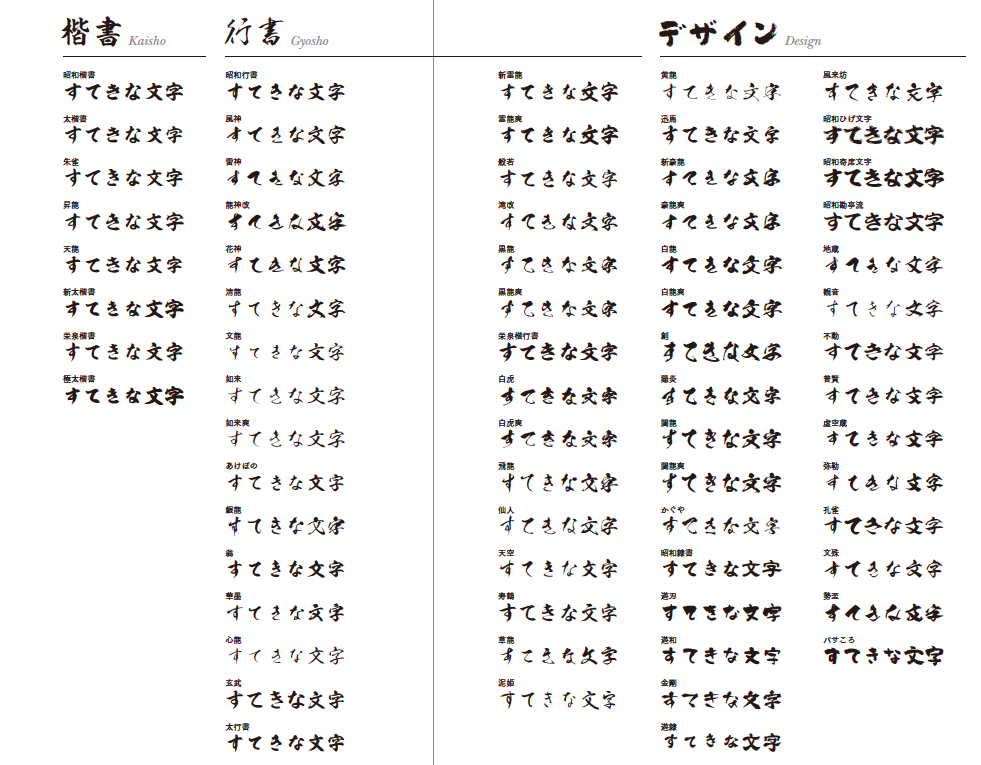 Regular writing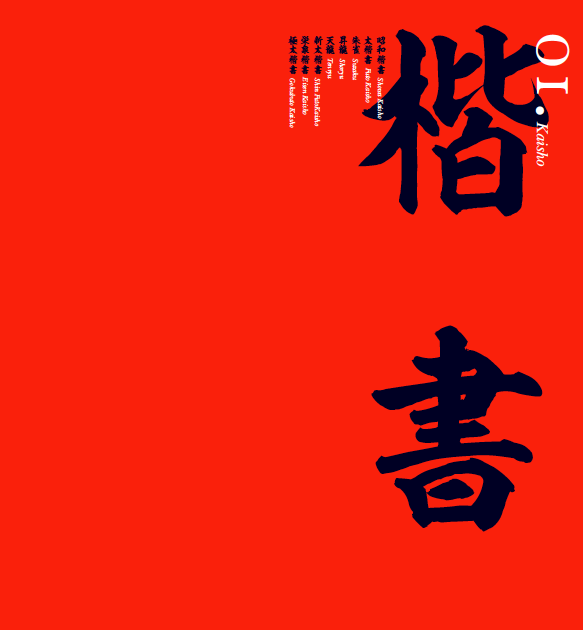 The classic "Showa Kaisho", the strong "Taishosho", the "Suzaku" that is ideal for celebrations, etc., the "Gokubuto Kaisho" that is easy to read, and has a strong skeleton. It is a typeface that can be used in various scenes such as "Shoryu", which is the most suitable for the scene.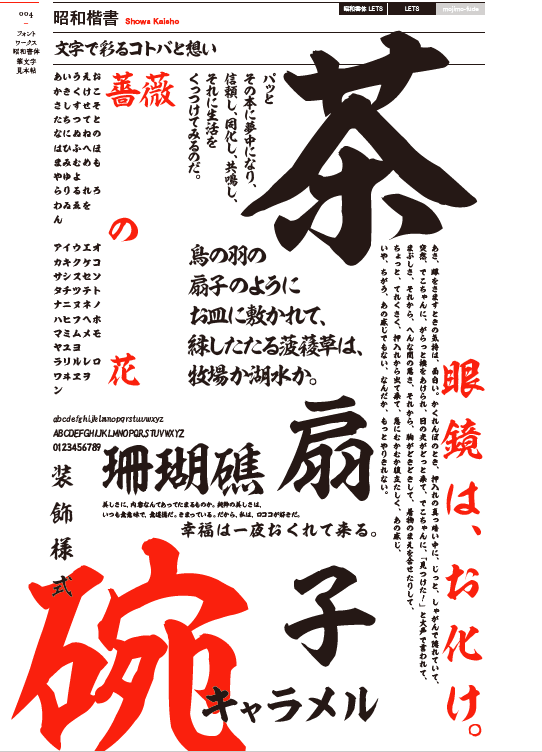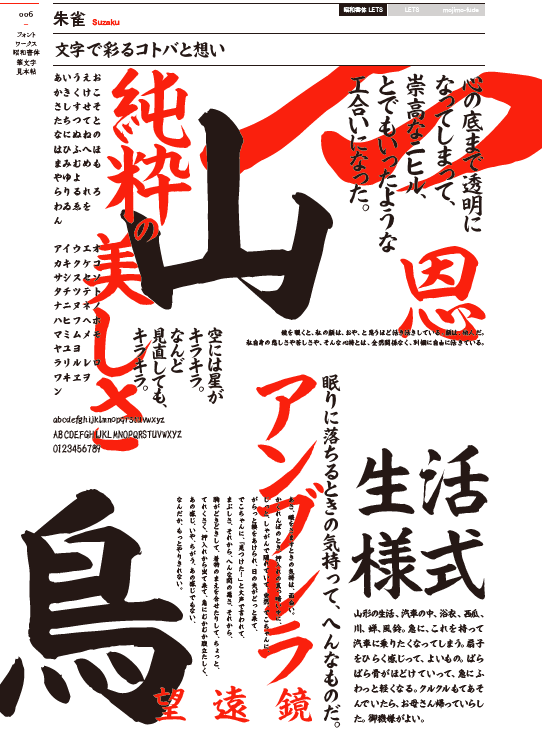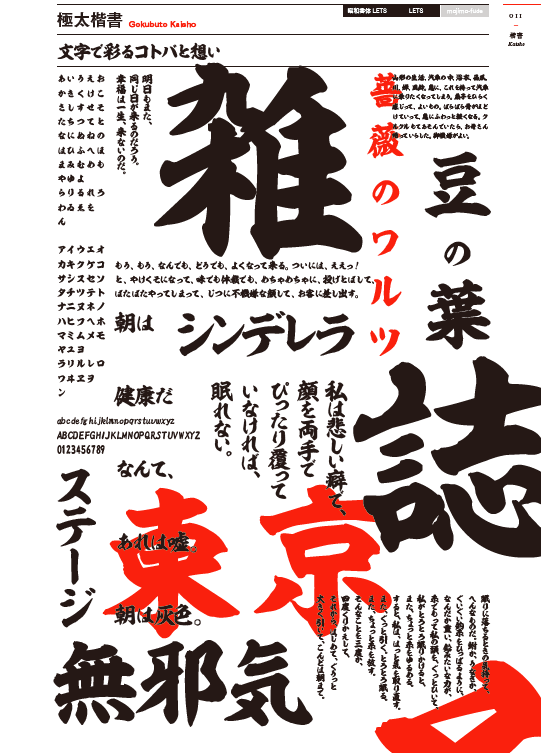 Curriculum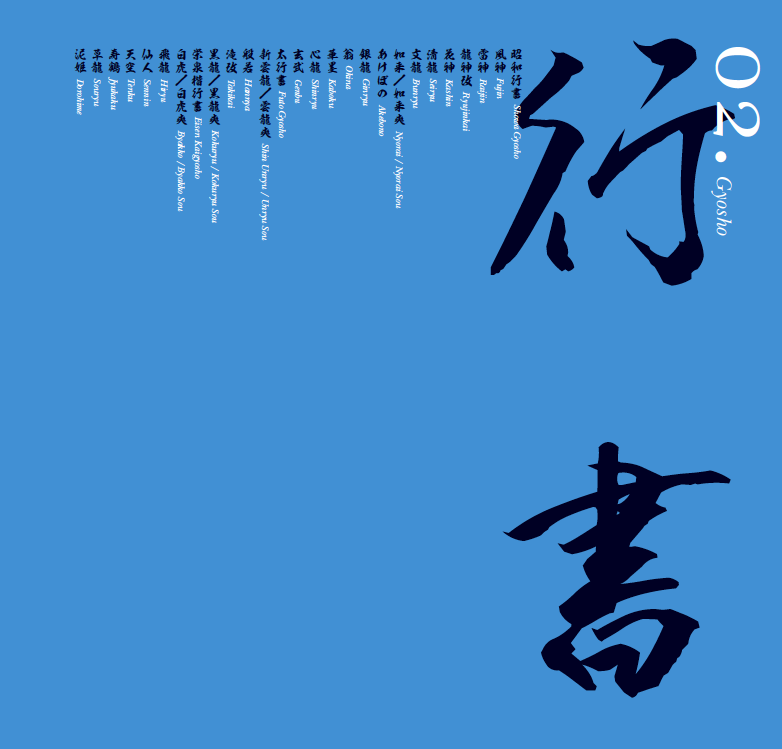 In contrast to the standard design of "Showa Gyosho" and the feminine and flowing beauty of "Fukami", the "Raijin" feels masculine and powerful. "Ryujin Kai", "thin but thin" with a solid line, perfect for certificates etc. "Akebono", "Oina" that feels calm and taste from the calligraphy, readability, power and sharpness・ And the delicate "Hannya", the popular "Basakoro" typeface calligrapher, Hanazozu Eisain, is a feminine orthodox calligraphy typeface "Mudhime". It is a lineup such as.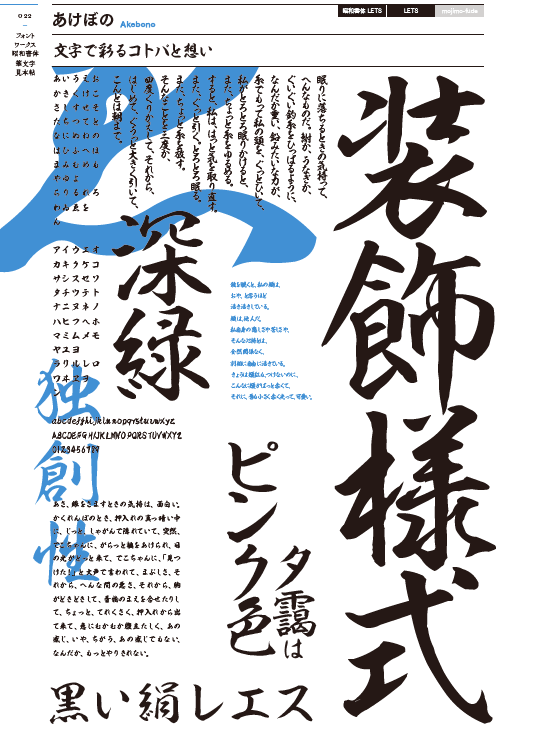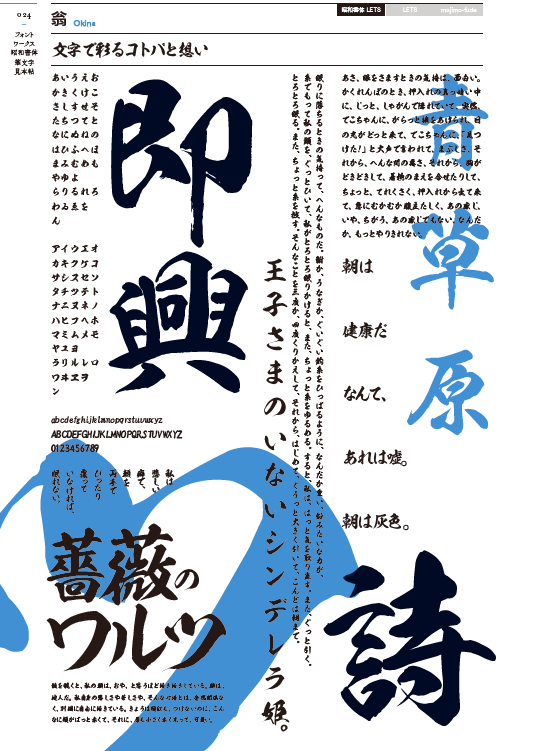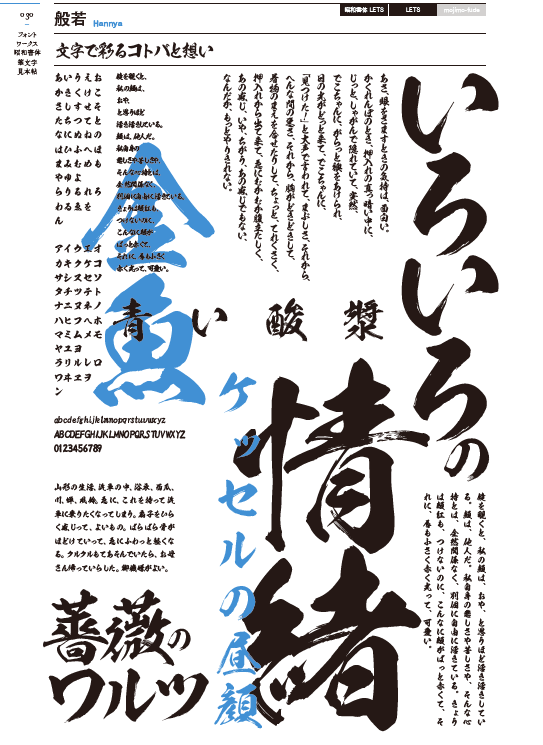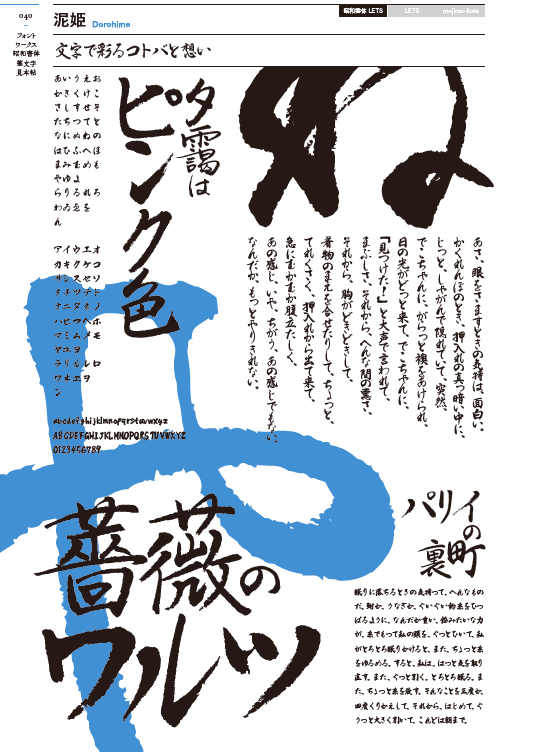 Display
"Of the design with the wings, such as those fluttering the mane and tail of a horse galloping gallantly Jinba" and, the image of a swaying To swaying heat haze, it drifts mysterious atmosphere "heat haze", the image of the bamboo by attaching the section "KAGUYA" that has been made by, were designed Reisho to contemporary "Showa Reisho", "the atmosphere was heartwarming Yuai", is strong from hard design the image of a diamond "Kongo", the pursuit of playful and powerful "Showa beard character", calligrapher, by Mr. MegumiAyain Hanakozue, with a brush character Innovation grounder with a blur, "the popular typeface can feel the warmth and friendliness Basakoro is the line-up, such as".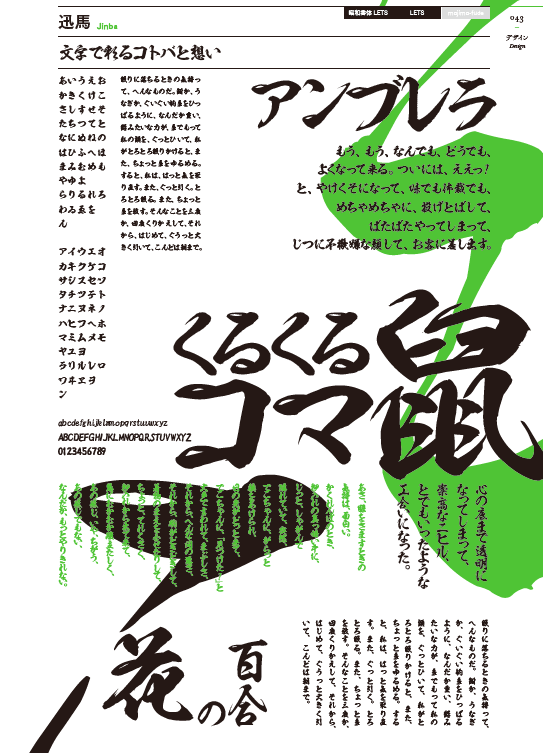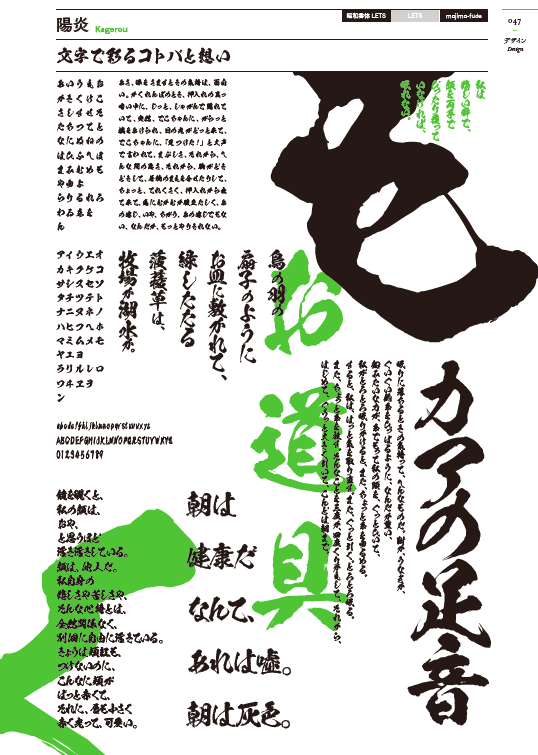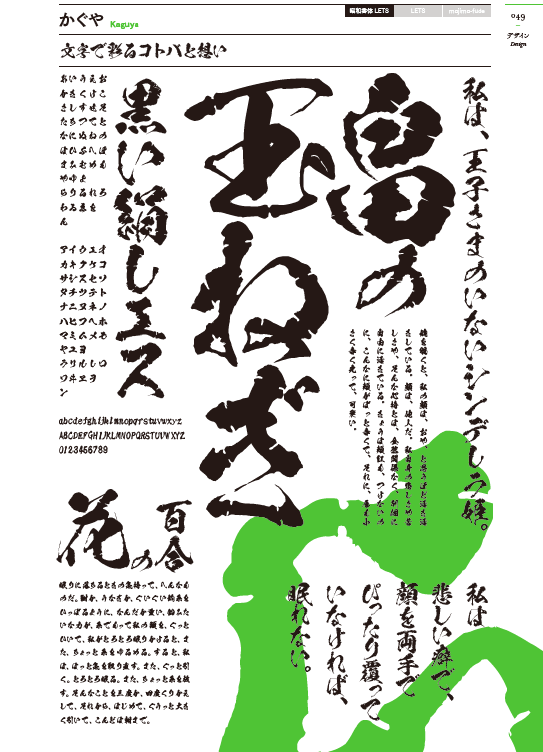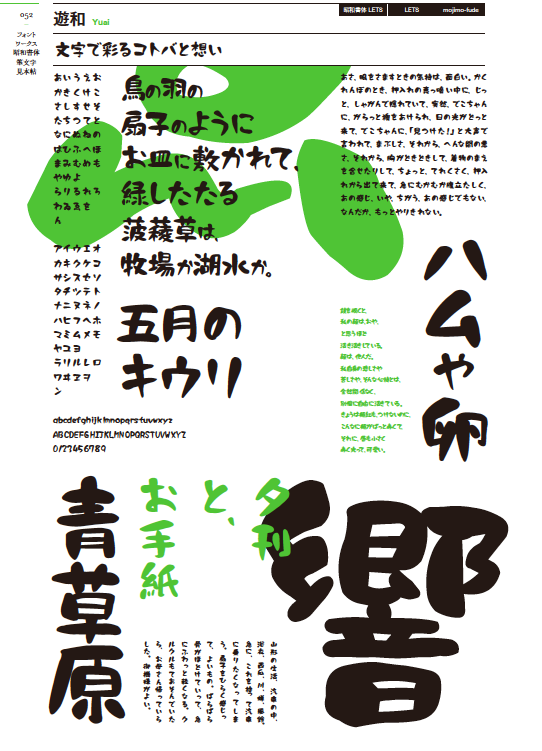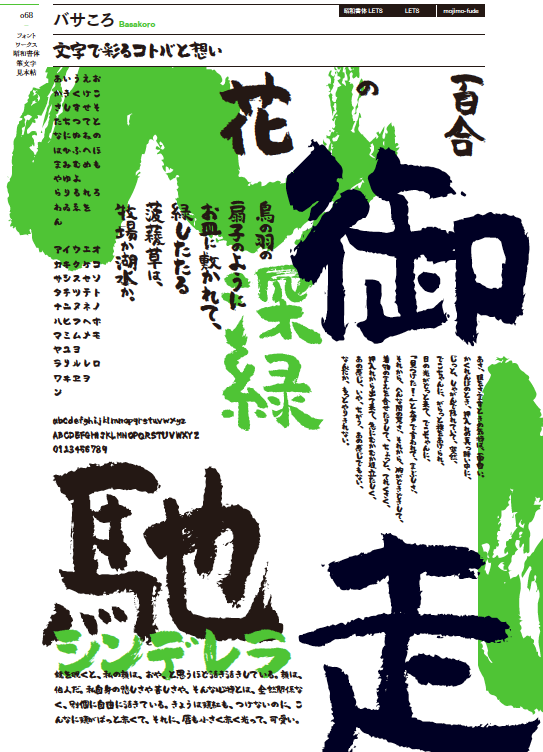 For details, refer to the website below.

* The available fonts are different for "LETS" and "Showa LETS". For details, please check from the above site.