On March 23, 2022 (Wednesday), the latest work of the "Tsukushi typeface series" "Tsukushi AM Gothic L Std B / S Std B" will be available.

Members who have contracts for Fontworks LETS and Fontworks LETS for students can use this service at no additional cost.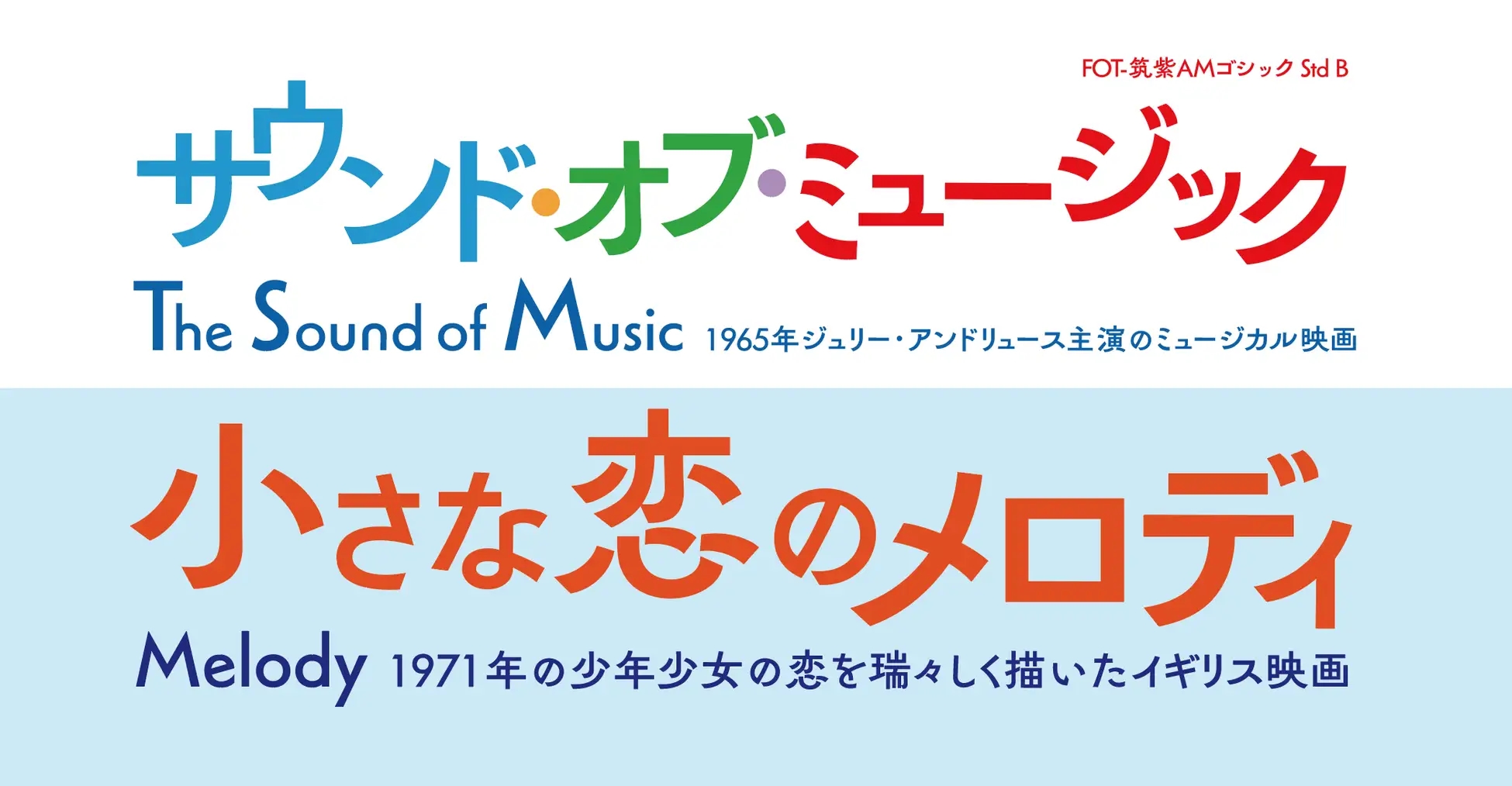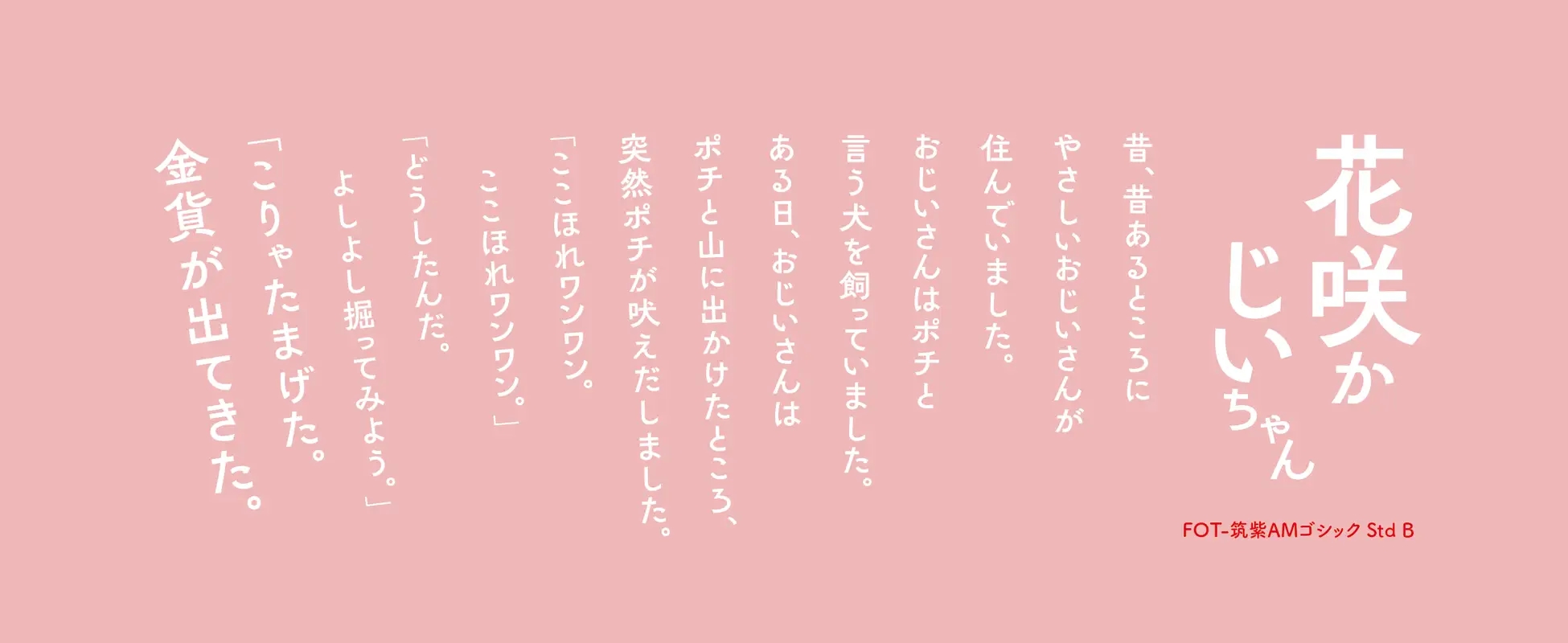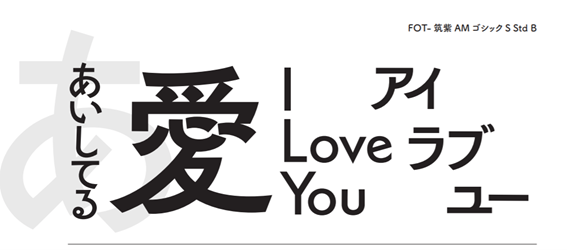 In "Blog", we introduce the development background of the old and new revolutionary typeface "Tsukushi AM Gothic".
To commemorate the release of the typeface, a "special site" has also been opened. This is a new type of content where you can feel the characters visually and aurally.
---
Extended Character Sets for "Tsukushi Vintage Mincho Series"
On the same day, we will also start providing Character Sets expansion for the "Tsukushi Vintage Mincho" series.
With this expansion, you can use 23,058 characters, an increase of 7,614 characters from the current 15,444 characters.

Tsukushi A Vintage Akira-R [ L Pr6 / S Pr6 ] [ L Pr6N / S Pr6N ]
Tsukushi B Vintage Akira-R [ L Pr6 / S Pr6 ] [ L Pr6N / S Pr6N ]
Tsukushi C Vintage Akira-R [ L Pr6 / S Pr6 ] [ L Pr6N / S Pr6N ]