KOKIN (Tetsushi Kogane)
Type Designers (external)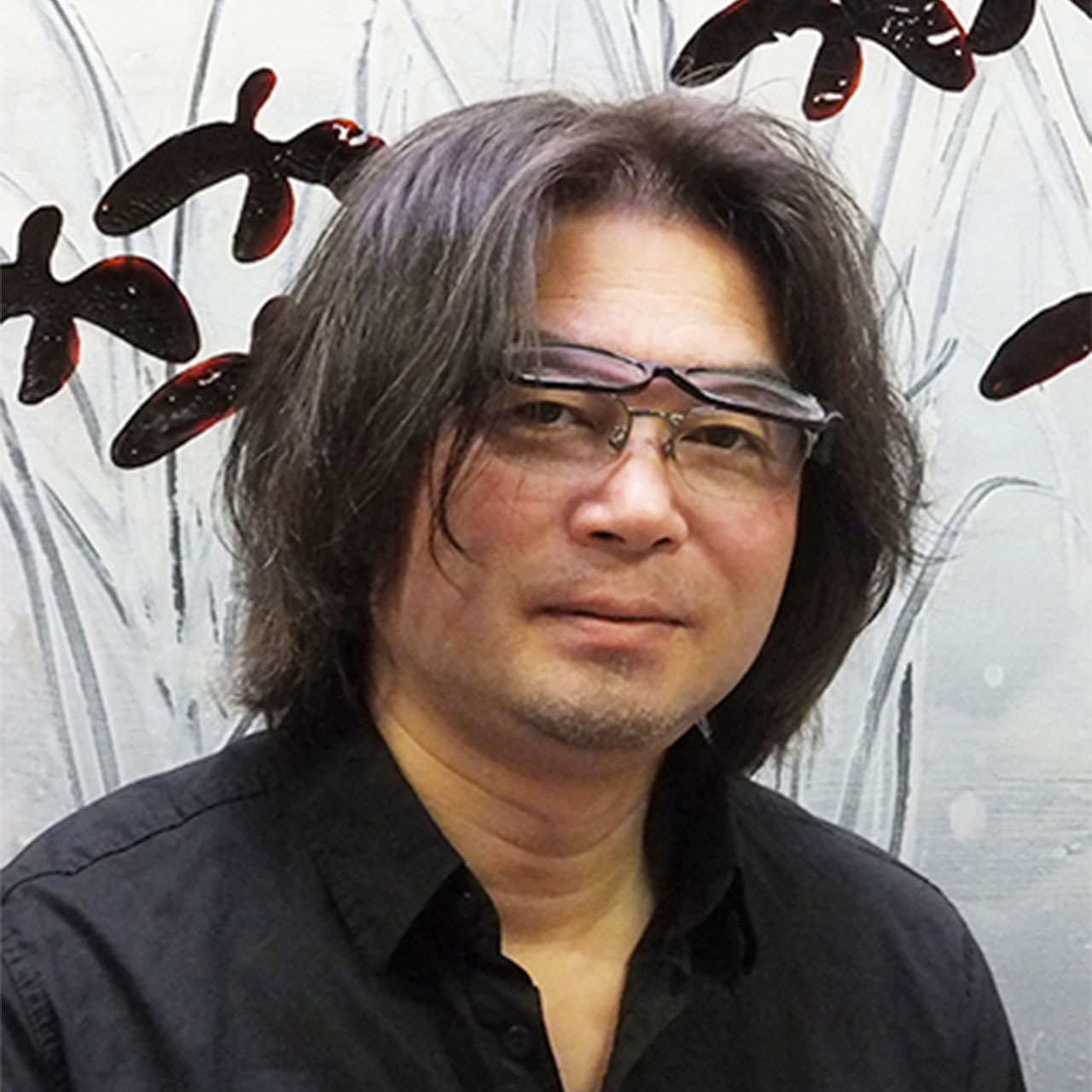 profile
Born in Shimane Prefecture in 1963. Dropped the Faculty of Law, Dokkyo University.
Joined Typebank in 1991.
After becoming independent as a designer in 1993, started creative activities as a painter.
95 years Kokin Edo-EB, 97 years Kokin Hige-EB, 2004 years Budo releases font Works the -L.
2006-2014 Member of International Typography Association (A.Typ.I.).
2010 Presentation at "A.Typ.I.Dublin" about "Kanji and design of CJK".
At the time of presentation about "White/Black and Edo Characters" at A.Typ.I.Hong Kong in 2012, donated to A.Typ.I.
Main logo design
The Premium Malt's, Acerola Drink, Nacchan !, Kagamitsuki, Mizuho Bank, Nissan Motor, TOKYO STATION CITY, Odakyu, Rhythm, Orangina, Korea Paradise Group, Dongdaemun Design Park, etc.
Main painting collection destination
Chateau Restaurant Joel Robuchon, Hyatt Regency, The Ritz-Carlton, Imperial Hotel and more.
message
I am looking forward to seeing how the text communication items will change their designs and function in society. What kind of font do the "words" sent by people wear and what do they do? I would like to create a font design with a sense and appeal that suits the times.