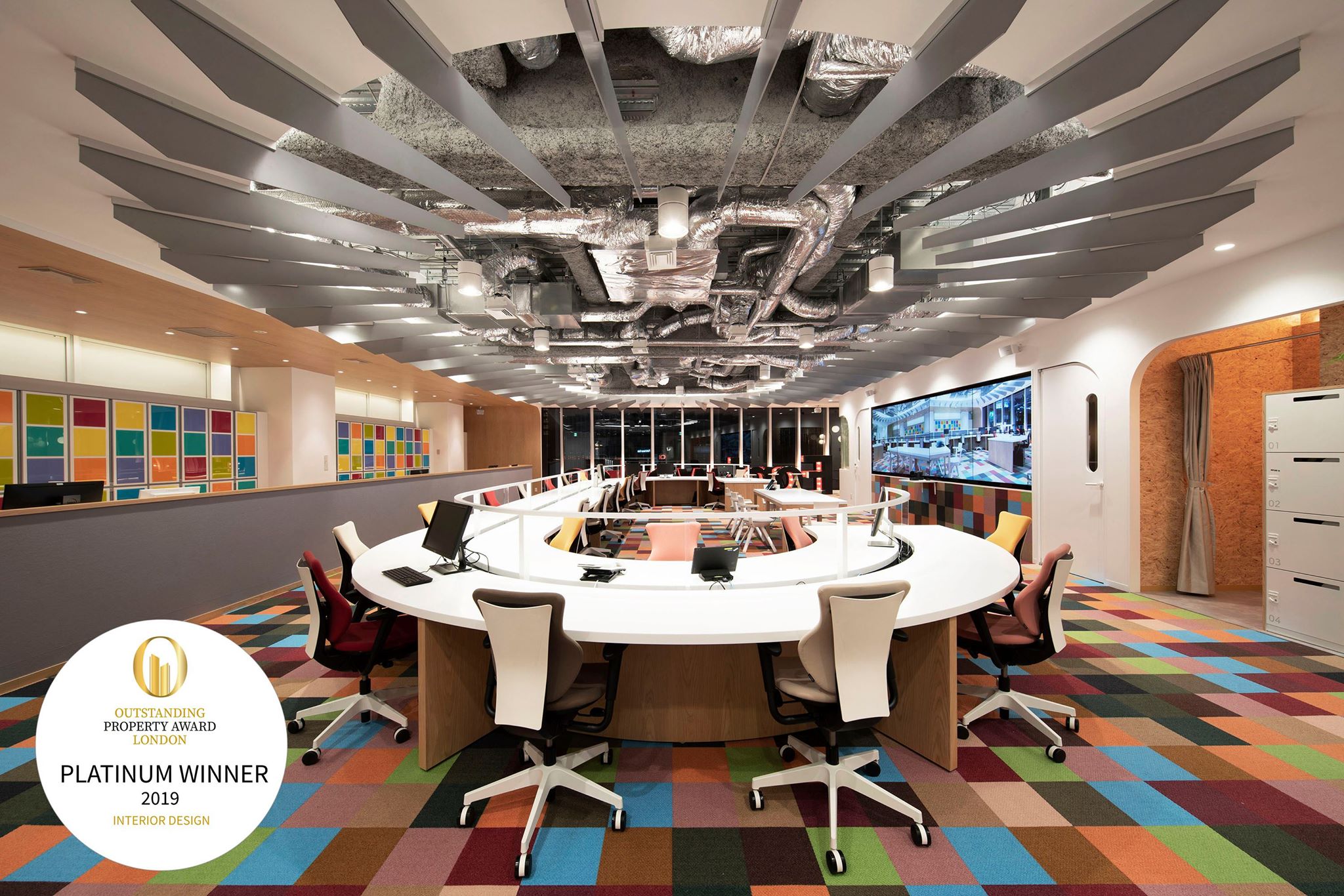 Fontworks Head Office (Minato-ku, Tokyo) received the highest award PLATINUM in the interior design category at the design award "Outstanding Property Award London".
About "Outstanding Property Award London"
The Outstanding Property Award London is an award created by the Farmani Group to recognize the efforts of talented international real estate developers, architects and interior designers.

It consists of Property Development, Architecture, and Interior Design departments, and in Interior Design, the creativity, vision, design, construction, and presentation quality of the project are evaluated.

Judge's score awarded Platinum, Winner, Honorable Mention (winning), and the project of "Fontworks Inc. Head Office" was awarded the highest prize Platinum.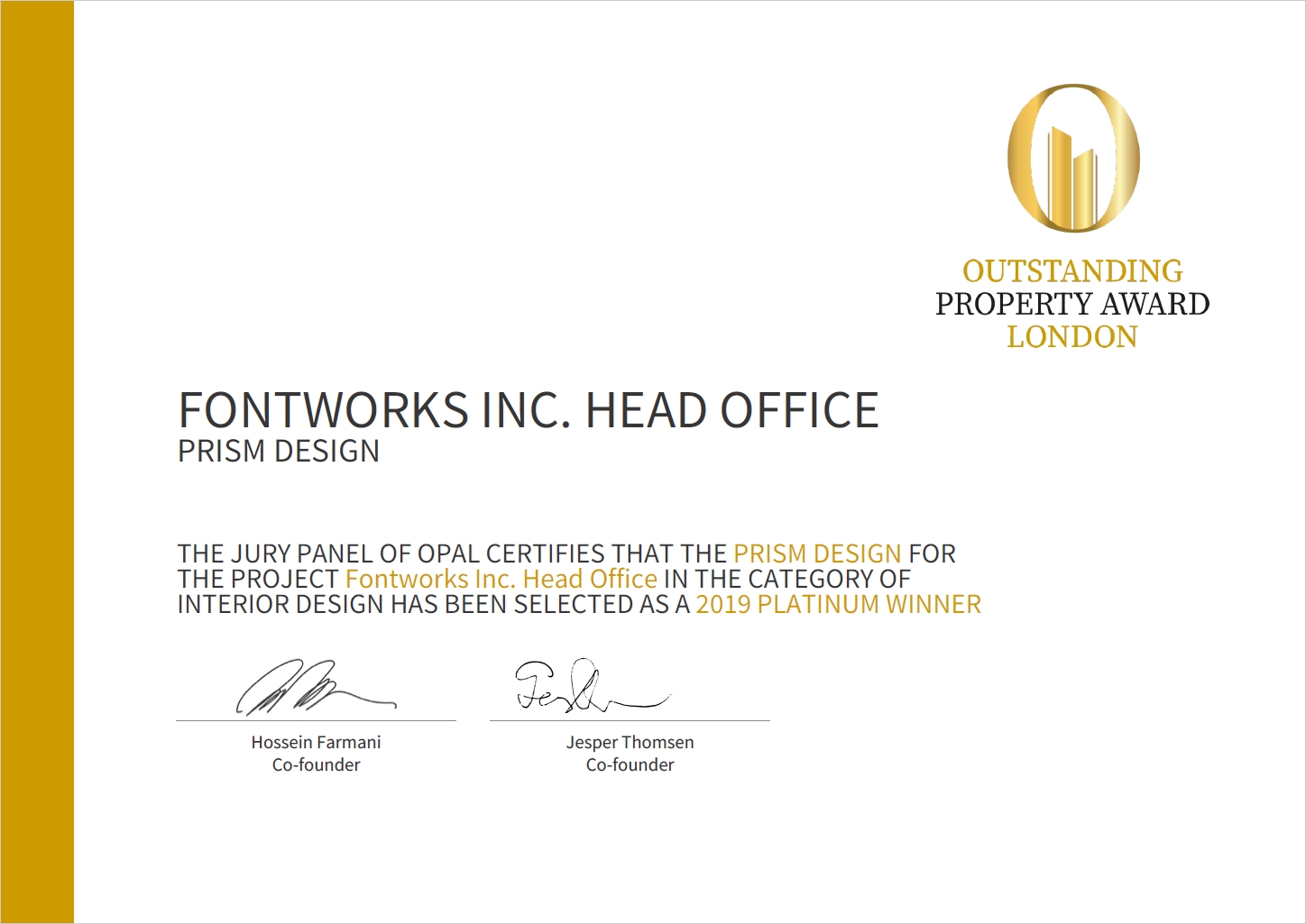 ---
In order to embody the Fontworks tag line "Freedom with letters, more and more", at the head office, keywords such as "fusion of creative and engineering", "work while playing" and "collaboration among employees" are created, and an environment for that is created. I went to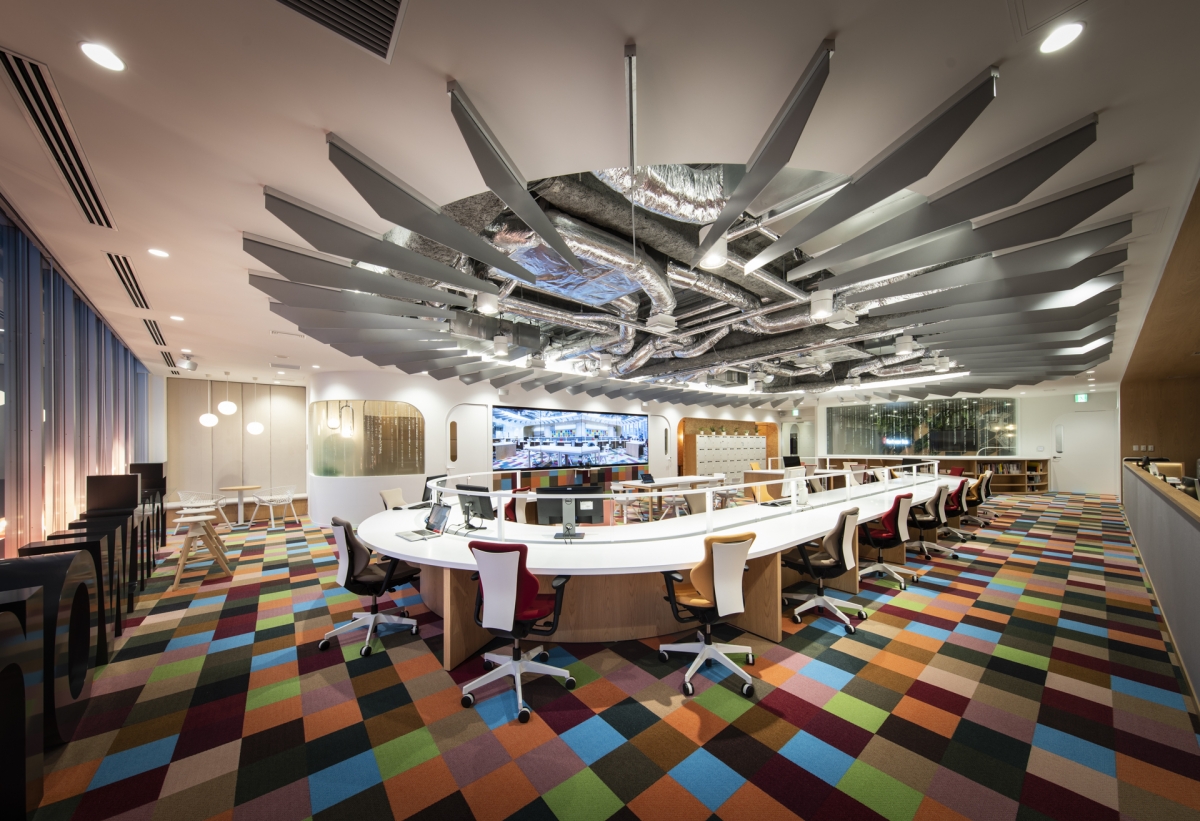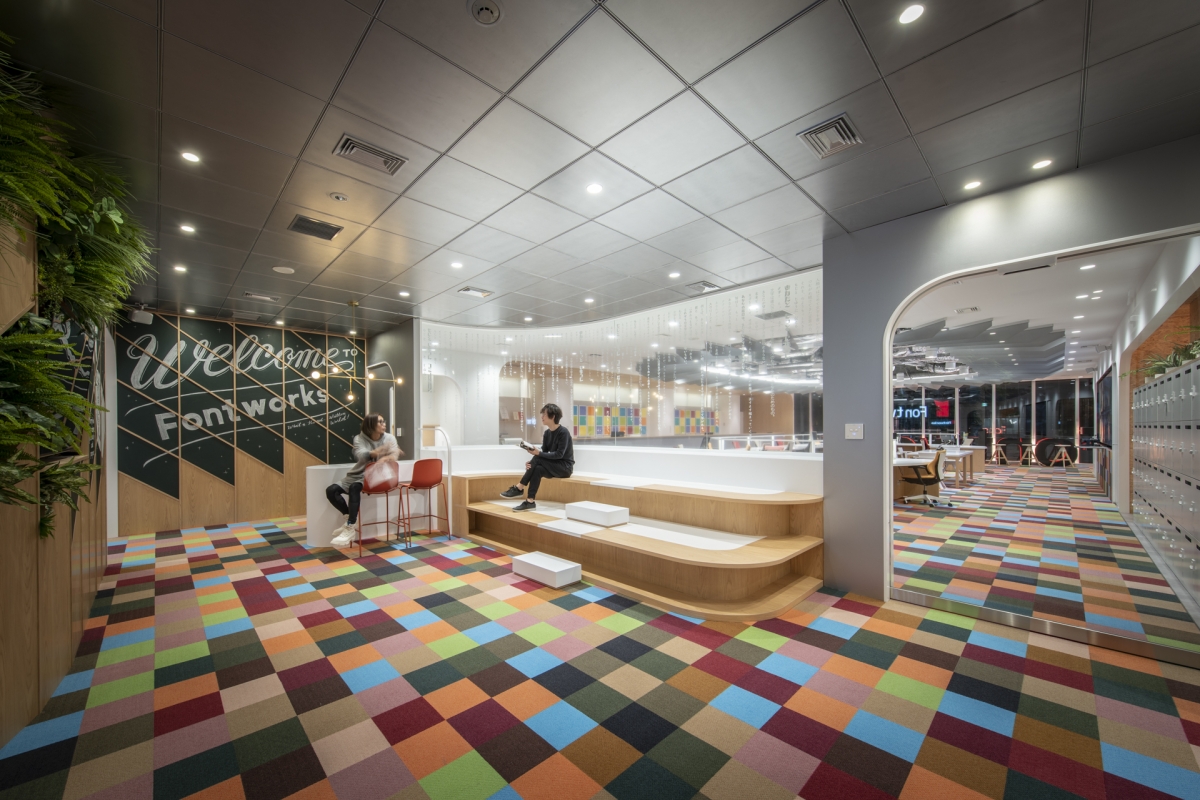 On the main floor, a desk with an initial letter "C" that is common to keywords such as "Creative, Collaboration" necessary for a new office environment is placed in the center. In addition, a large display that is always connected to the Fukuoka Creative Lab is installed in the center of the wall to enable active communication between the two locations. The entrance is equipped with a chair and a display with a platform, which provides a casual space for communication with outsiders while ensuring business security.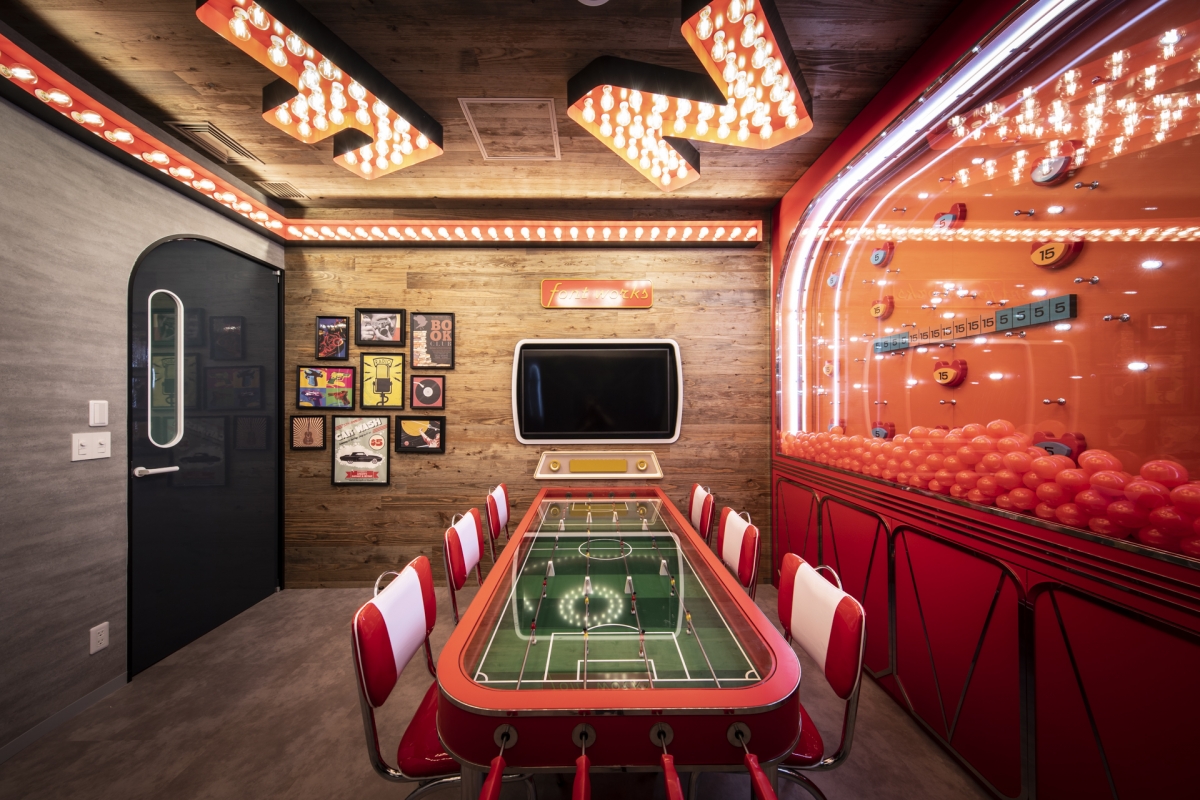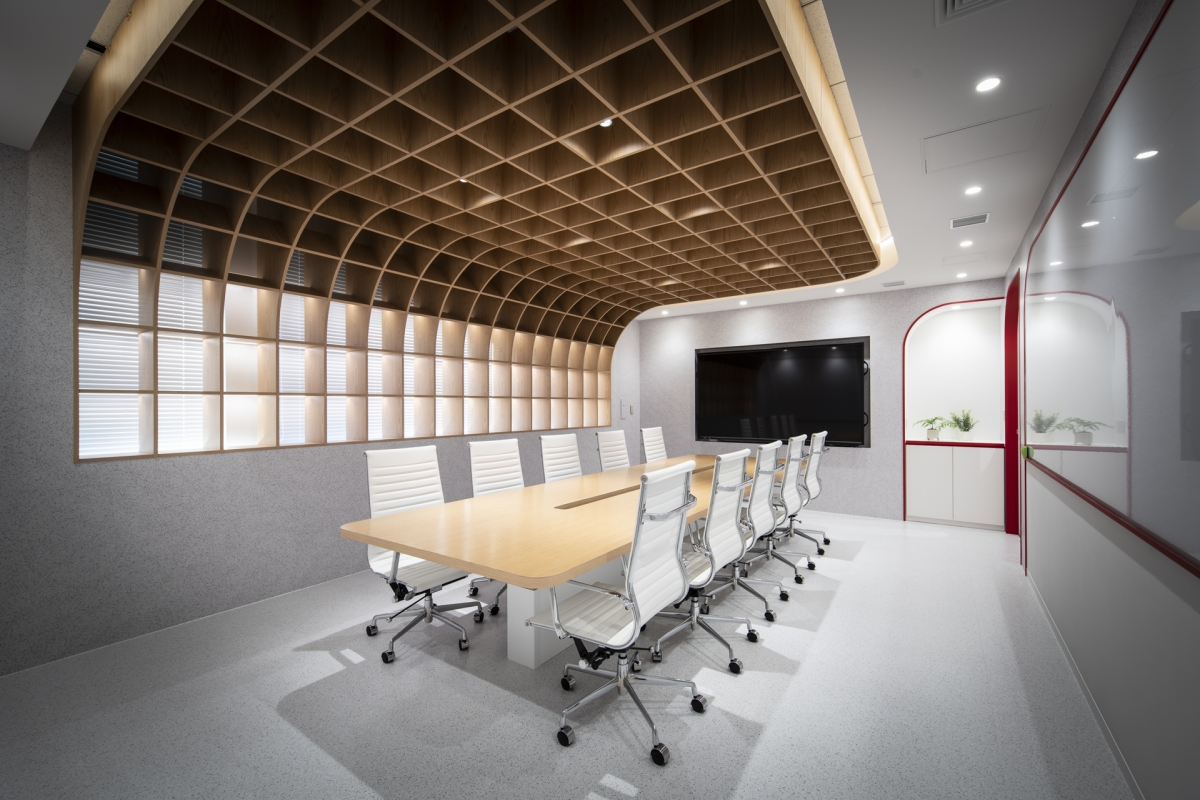 There are several meeting rooms available, including a casual interior that encourages free thinking and a room that is ideal for chic and calm meetings. It is designed so that the location can be selected according to the mindset.
Produce by PRISM DESIGN
(Https://www.prismdesign-sh.com/)

Photo by Katsumi Hirabayashi
(Http://web-ktm.com)
With two bases, the head office in Tokyo and the "Fukuoka Creative Lab" (Fukuoka City, Fukuoka Prefecture), which pursues high-level creative, Fontworks will create new value for everyone's daily life through letters. I will.

Please refer to the following for Announcement when the head office was relocated from Fukuoka City in Fukuoka Prefecture to Minato Ward in Tokyo in December 2019.