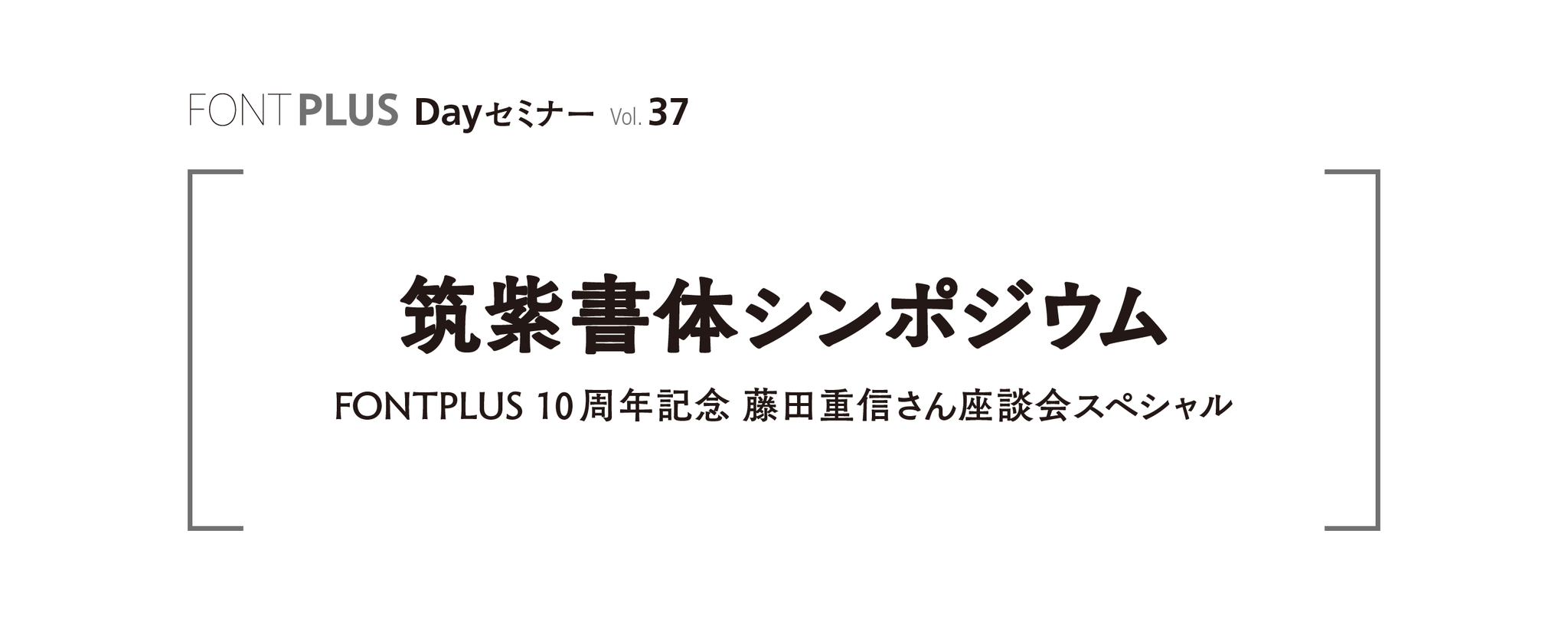 7/21(水)開催のFONTPLUS DAYセミナー Vol. 37『筑紫書体シンポジウム - FONTPLUS 10周年記念 藤田重信さん座談会スペシャル - 』に、書体デザイナー藤田が出演します。

FONTPLUSのWebフォントエバンジェリスト関口氏と藤田が、双方の自宅からオンラインで映像を繋いでのトークライブ。自宅からのゆったりとした雰囲気の中、今年秋にリリース予定の新書体「筑紫AMゴシック」の魅力をはじめ、筑紫書体の過去・現在・未来についてお話します。
皆さまのご参加をお待ちしております。
Overview
Event name
筑紫書体シンポジウム
— FONTPLUS 10周年記念 藤田重信さん座談会スペシャル —
Date and time
2021年7月21日水曜 19:00 - 21:00
(※ 18:40頃から前振りトークを開始します。)
※セミナー終了後30分間、BGMのみ流しながらライブ放送を続けます。Facebook Liveのみを予定しています。録画再放送はありません。
Capacity
300名
Entry fee
free
Pre-registration
Required (first come, first served) Click here for details on how to apply
Organizer
SB Technology Co., Ltd.
AZM Design
Cooperation
CSS Nite
株式会社エムディエヌコーポレーション
Bau-ya by AZM Design
フォントワークス株式会社
timetable
| | |
| --- | --- |
| 19:00- | Opening (10 minutes) |
| 19:10- | 第1部(60分) 筑紫書体の過去・現在・未来 |
| 20:10- | Break (10 minutes) |
| 20:20- | 第2部(30分) 視聴者からの質問箱 |
| 20:50- | Ending (10 minutes) |
| 21:00 | Online seminar ends |
Performer information
Shigenobu Fujita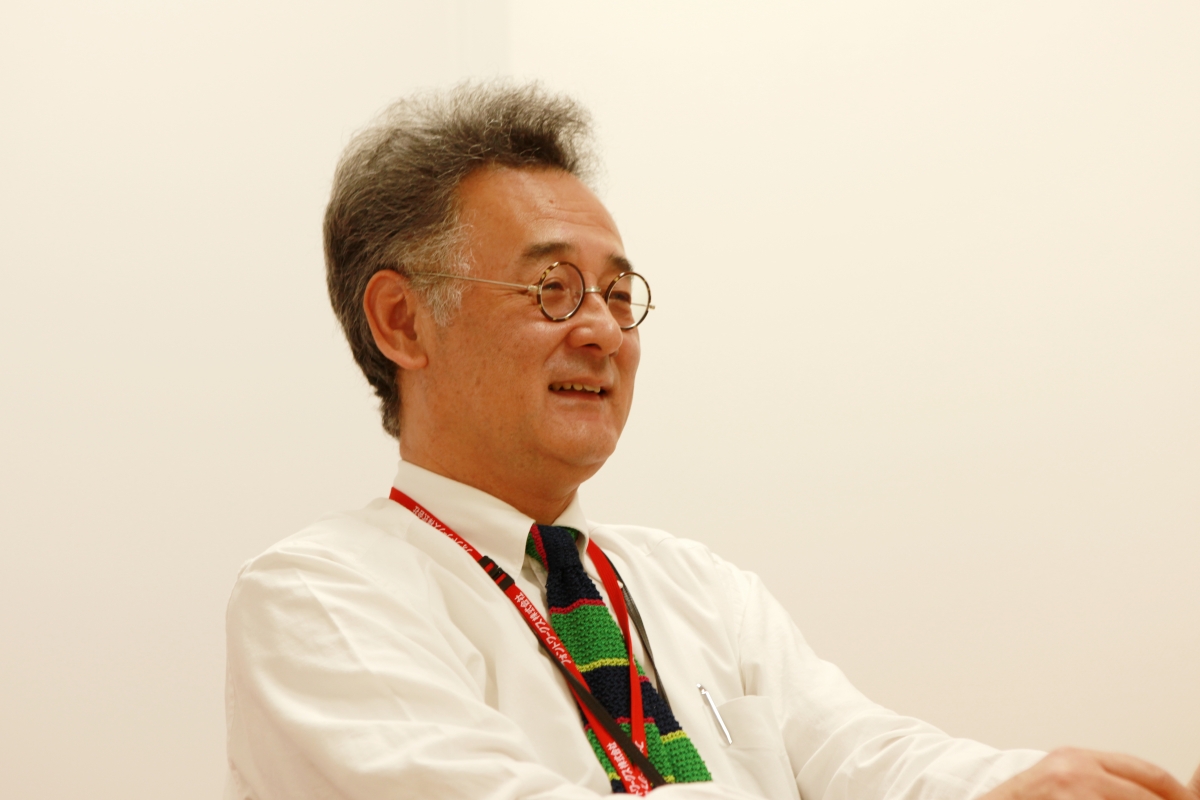 Born in Fukuoka Prefecture. In 1975, he joined the Shaken character design department of a phototypesetting machine, and joined Fontworks in 1998 to develop Chikushi typeface and many other typefaces. Received the 2010 Tokyo TDC Award for "Tsukushi Old Mincho" and "Tsukushimaru Gothic". Appeared in NHK "Professional work style" in 2016 In addition, "Fontworks Universal Design font" won the IA Universal Design Award 2016 Silver Award. "Tsukushi Old Gothic-B" "Tsukushi Antique Gothic -B" "Tsukushi Antique Mincho -L" "Tsukushi Q Mincho -L" "Tsukushi A Vintage Mincho -R" "Tsukushi B Vintage Mincho -R" [ Received the Tokyo TDC Award 2018 Type Design Award.
Hiroyuki Sekiguchi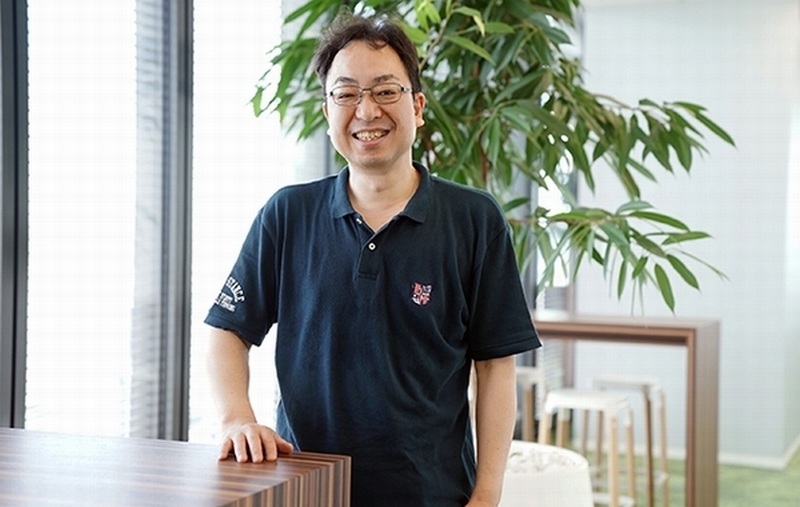 Born in 1960. Born in Kiryu City, Gunma Prefecture. At present, he is widely known as a evangelist "Font Uncle" who is active as a web font evangelist at SB Technology Co., Ltd. and who conveys the fun of fonts throughout Japan.

Web staff Forum, My Navi IT Search+, MdN Design Interactive, Shoeisha CreatorZine, Nikkan Digital Creators, Schoo (Scoo) and other online media, as well as specialized articles such as print magazines and information processing, contribute articles and instructors Many appearances. Awarded "Best 10 Session" and "Best Character" at CSS Nite Best Session 2017. Awarded "10 Best Sessions" in 2018 and 2019. Presides over the "FONTPLUS DAY Seminar" on the theme of fonts and design.

I love DIY, astronomical observation, and astrophotography of electronic devices and audio (from vacuum tubes and transistors) since I was little.