"Matisse-EB" familiar with "Eva font" appears in mojimo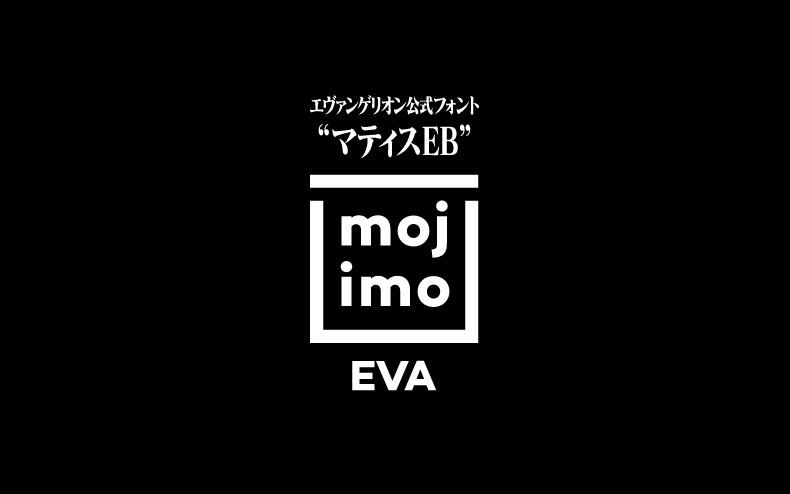 From March 2022, we will sell new packs for 3 consecutive months to commemorate the 4th anniversary of the select font service "mojimo".
As the first step, from today, January 26 (Wednesday), the familiar "Matisse-EB" typeface, which is also known as "Eva font", has been recorded as "EVA-Matisse-Classic" and "EVA-Matisse-Standard". "mojimo-EVA" has started to provide
product background
"Evangelion series" which started TV broadcasting from 1995. In March 2021, the fourth part of the movie "Evangelion Series", which started in 2007, was released, and the series finally came to an end.
"Matisse-EB", which continued to be used in the work for 26 years, was later called "Eva Mincho" and "Eva Font" among fans, and now it is an important existence that evokes the world of the work. We now have.
In response to the excitement of fans, "Evangelion Official Font Matisse EB TrueType Version" will be released in 2016 and 2020. It was very well received.

Even after the sales ended in July 2020, we received many requests for resale, and we decided to sell it in a flat-rate format as "mojimo-EVA".
"mojimo-EVA" includes two fonts: "EVA-Matisse-Classic" used in the TV series and "EVA-Matisse-Standard" used in the new movie version. It can be used not only for manga, illustrations, and doujinshi, but also for video production.
Please use it to expand the range of creative expression.

What is Matisse EB?
"Matisse-EB" is Fontworks' CLASSIC typeface.

Released in 1994 as an extra-Heavy Mincho typeface and nicknamed "Eva Font", this typeface is one of Fontworks' representative typefaces and is still used by many people after 20 years of its release. .
With a bold calligraphic style reminiscent of a generous amount of brush and ink, even in the digital age, it has both soft edges and strong impact.
Since its release, it has been introduced as a so-called printing font by many designers, printing companies, prepress companies, and output centers as a Mincho typeface with a Heavy weight, a solid feeling, and a very powerful weight. rice field.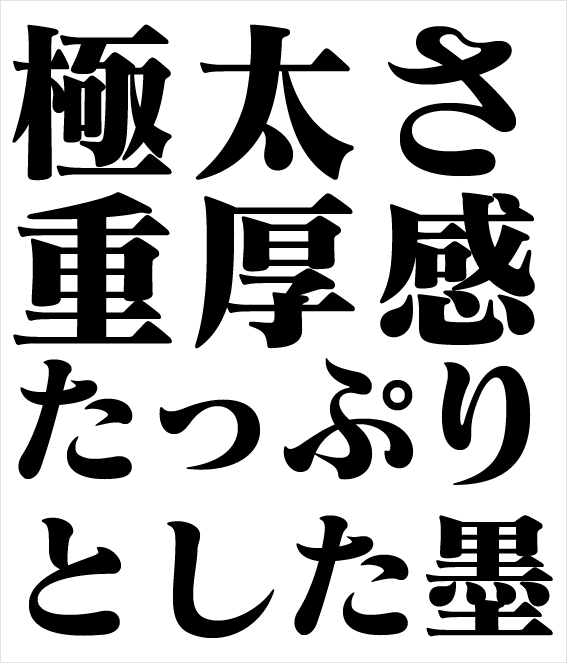 mojimo-EVA Product Overview
Service start date
Wednesday, January 26, 2022
price
999 yen (tax included) *Annual license fee
Number of fonts provided
2 typefaces
・TrueType font "EVA-Matisse-Classic" (TV series)
・TrueType font "EVA-Matisse-Standard" (New Theatrical Version)
Content of permission
Can be used for printed matter, electronic content, and video sharing services such as YouTube. Games/server use/web fonts not allowed
How to provide
Up to 1 license per person (for individual customers only). Offered as a subscription
About the release of new packs for 3 consecutive months
To commemorate the 4th anniversary of "mojimo", we plan to release new packs in February and March 2022.
For February, "mojimo-retrofuture" is a collection of nostalgic yet somewhat new fonts. In March, we plan to sell crowdfunding-style packs.

*Release schedule is subject to change.