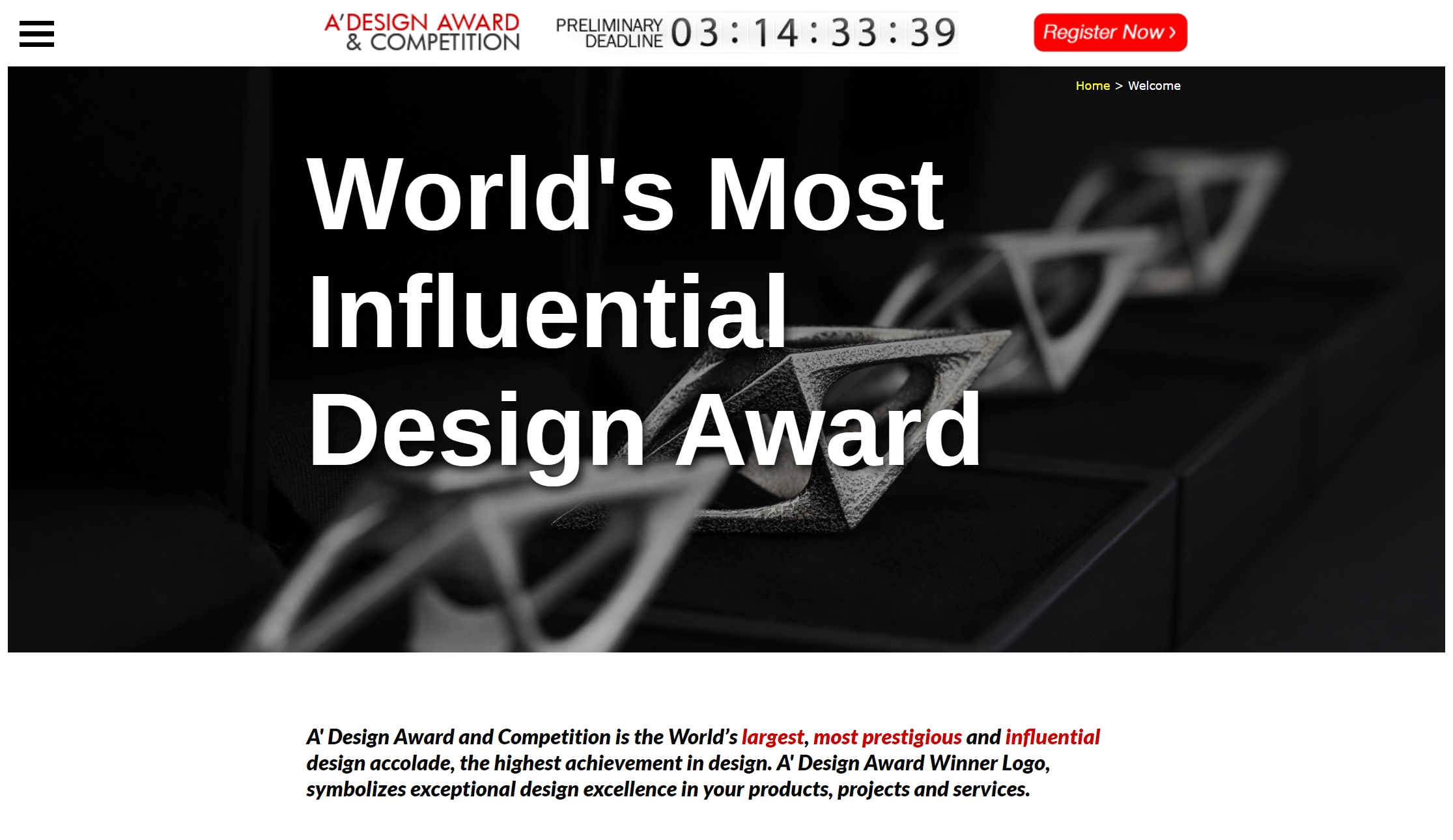 Fontworks headquarters office (Minato-ku, Tokyo) opened in December 2019 in the section of "INTERIOR SPACE AND EXHIBITION DESIGN" of the international design award "A' Design Award and Competition" held every year in Italy. Awarded Bronze.

The headquarters office, which embodies Fontworks' tag line, "Freedom with letters, more and more" creates an environment based on keywords such as "fusion of creative and engineering", "work while playing" and "collaboration among employees". It was held and was awarded this time.

This is the third international design award to be won, following the Outstanding Property Award London and the MUSE Design Awards.
---
The fontworks office is divided into a main floor where work is performed and multiple conference room floors. The main floor has a desk in the shape of C (Creative, Collaboration) in the center. In addition, we have a large display that is always connected to our Fukuoka Creative Lab, and we are actively communicating between the two locations.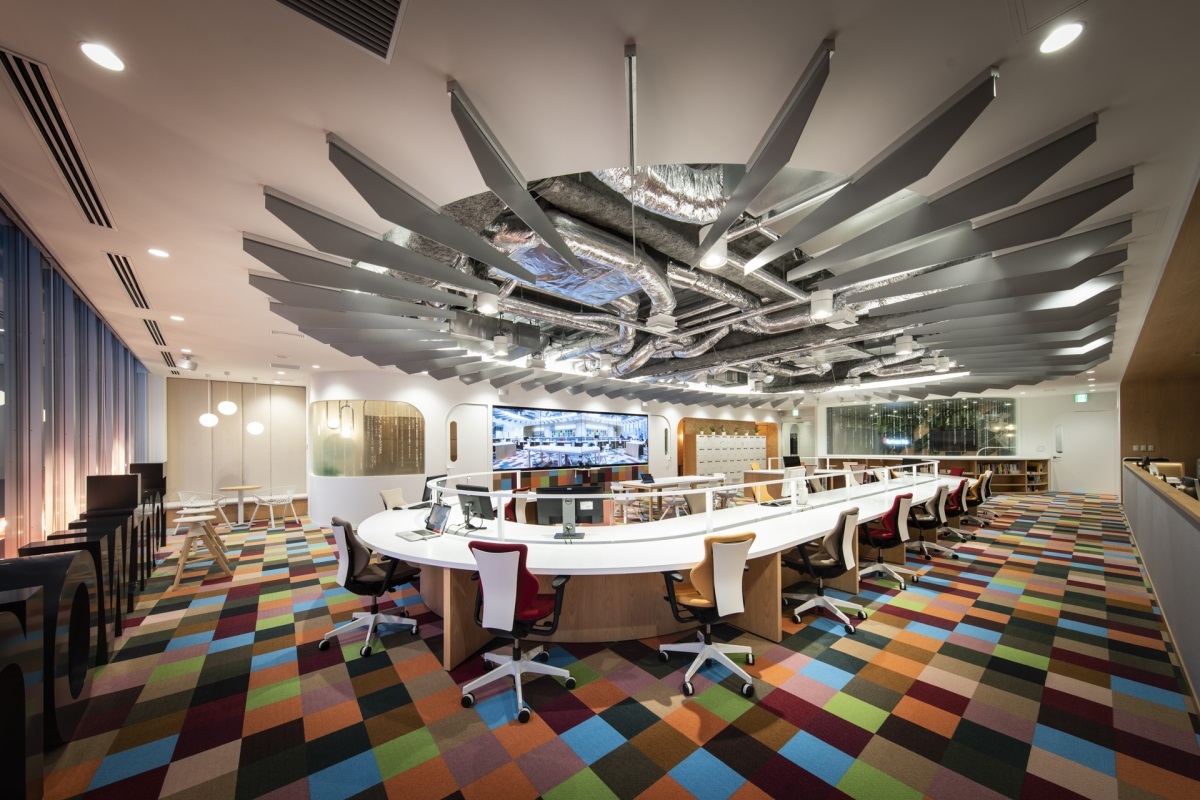 The meeting room is designed to change the interior and interior for each room and select the location according to the mindset. The entrance that connects the main floor and the conference room floor is equipped with a chair and display for the platform, providing a place for casual communication with people outside the company.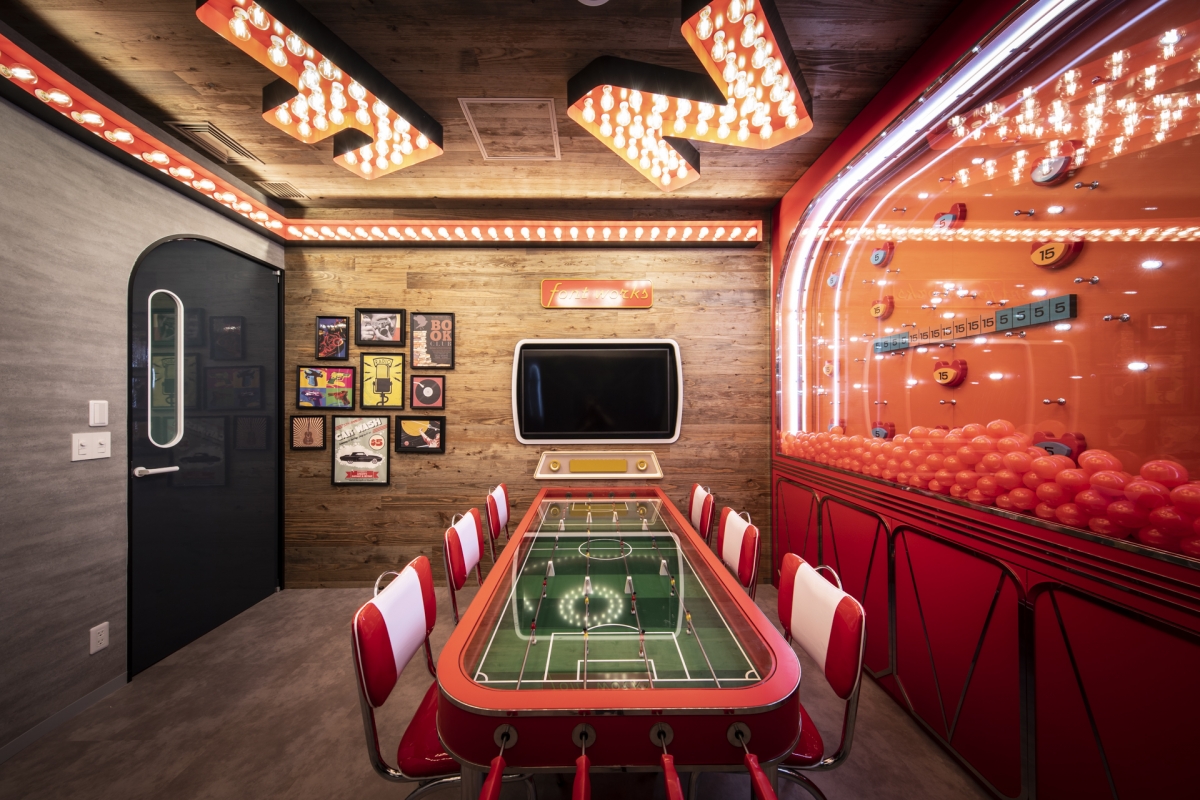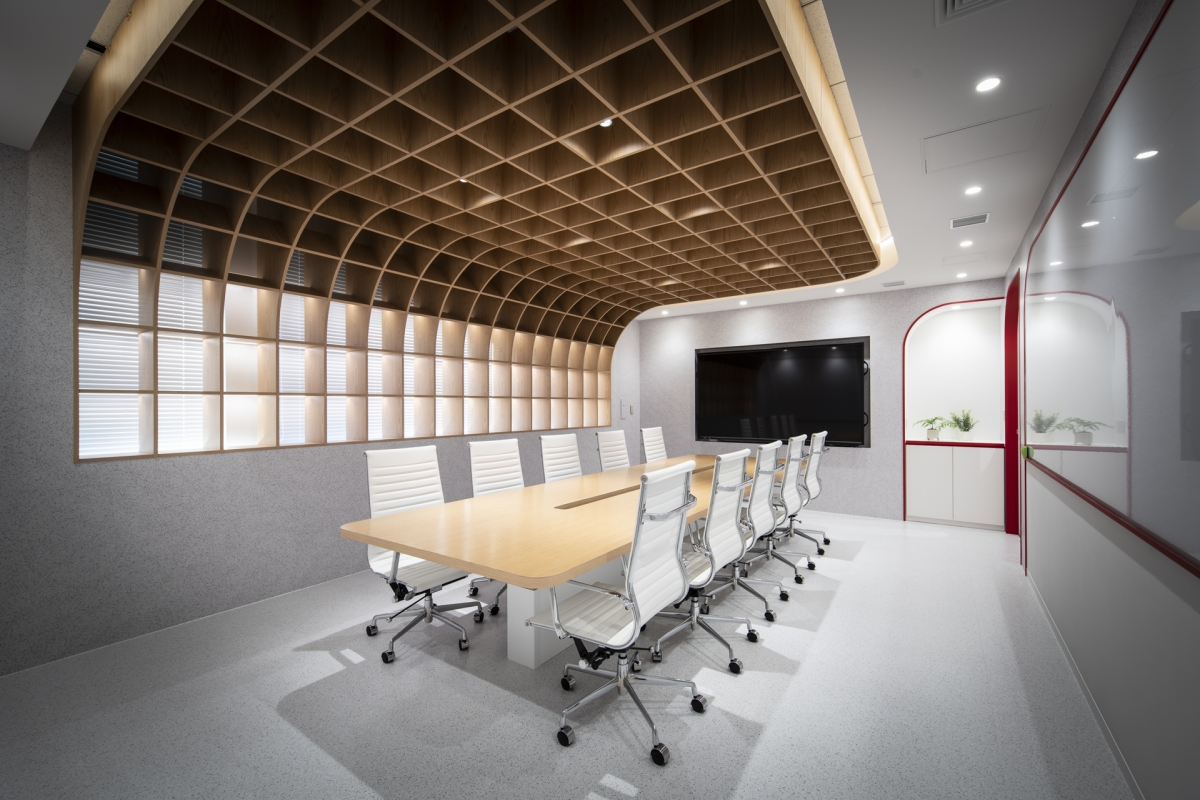 The entrance is fantastically decorated with panels in Arabic letters, which have been very well received by visitors.
The design was done by PRISM DESIGN headquartered in Shanghai, China. An international architecture and design studio with a number of prominent awards and activities globally.

We would like to express our sincere gratitude for the fact that our office has realized "Freedom with letters, more and more" and realized a highly creative and playful office design.
Please see the A'Design Award and Competition page for details on the award.
Fontworks has two bases, the head office in Tokyo and the Fukuoka Creative Lab (Fukuoka, Fukuoka Prefecture), and we will continue to work hard to create new value for everyone's daily life through letters.

Please refer to the following for the Announcement relocation of the head office (December 2019) and company profile/ Locations information.




Chalk art that changes with the season welcomes you at the entrance. As of August 2020, fireworks and morning glory add color to the summer landscape.

Although the work system continues to focus on telework, we look forward to seeing our office by all of our partners.