Picsart is a company that provides the world's largest creative platform "Picsart" with 1 billion Downloads and 150 million monthly active creators. With development bases in the United States, Armenia and Russia, we will be a technology company whose functions are evolving day by day with hundreds of engineers and AI.

For the rebranding of the "Picsart" app provided by Picsart, we have adopted our font "UD Kakugo_Small" this time. This time, we asked Mr. Ito of Picsart, who was actually involved in the selection and adoption of fonts, about the reason why he chose "UD Kakugo_Small" and his future business prospects online.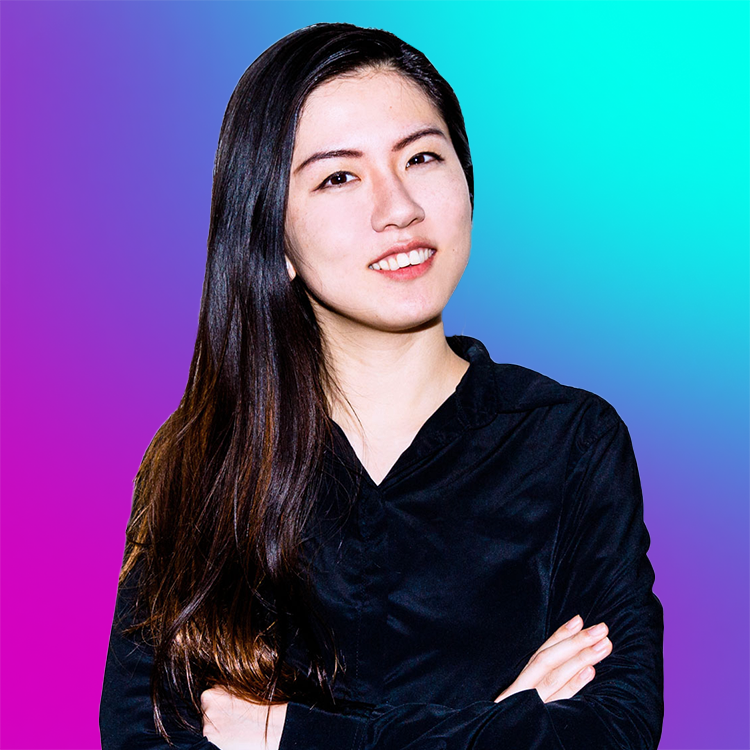 Urara Ito
Born in Tokyo. After graduating from Tama Art University, moved to the United States. Majored in graphic design at Parsons School of Design and gained experience in the entertainment industry in NY. After returning to Japan, worked for Yahoo and a foreign-affiliated Advertisement agency before assuming his current position. As a Design Lead, he is responsible for creative activities in Japan and South Korea.
In 2021, which marks the 10th anniversary of our founding, a rebranding project will start in our home country!
――First of all, please introduce your company and Mr. Ito.

Mr. Ito: We are an IT company headquartered in San Francisco, USA. We mainly develop "Picsart", an App that allows you to easily edit photos and videos.

Currently, there are more than 800 members in 12 bases globally, but we mainly produce content such as product designers who think about UI / UX of Picsart apps from scratch and improve them, and loyalty-free images and illustrations. There are many members with designer titles, such as content designers. Another strength of our company is that we have more than 3,000 tools.

I joined our company in January 2020. Currently, I belong to a creative team that focuses on brand marketing, and I myself am in charge of creative in Japan and South Korea. It's a role to review at all touchpoints to see if the brand is properly localized.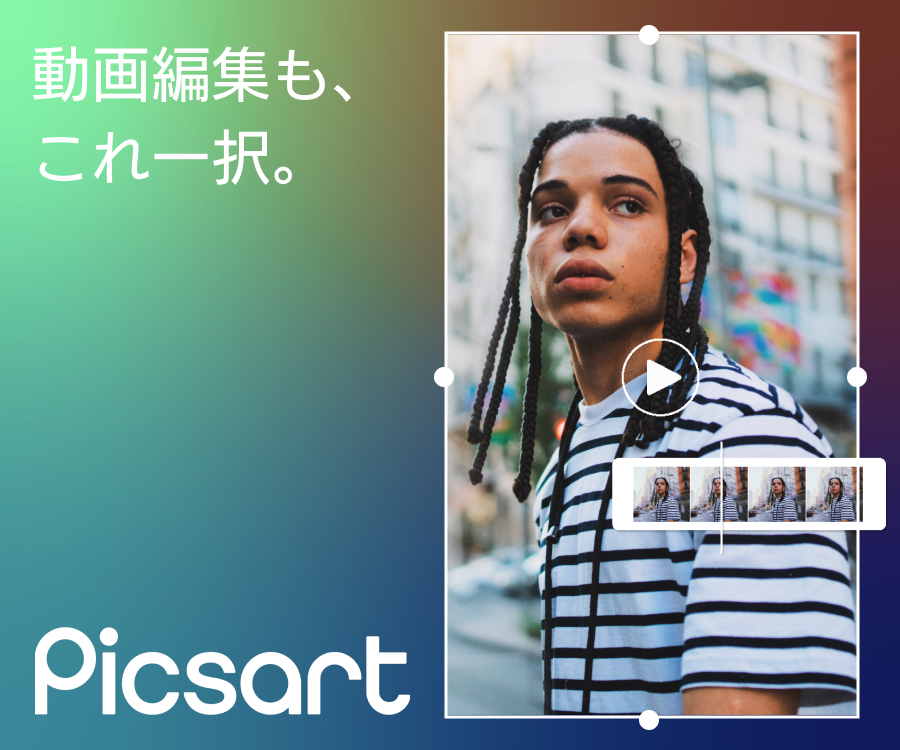 -- Thank you. Then, please tell us the background of your contract for our "UD Kakugo_Small".

Mr. Ito: Until now, Picsart has existed as a platform where so-called Generation Z people, both in Japan and overseas, can demonstrate their creativity. However, as the tools and functions have been enhanced, let's take it a step further as an app and make it an app that can be used by people with more professional purposes! With that in mind, this year, the 10th anniversary of our founding, a rebranding project started in our home country.

With many competitors developing services for professional purposes with App that can edit photos and videos, when we wonder how we can be unique, we are not addicted to the pattern. We have come to the conclusion that we should create a character that has a high degree of freedom in design and is easy to use, while adhering to the philosophy of taking on new challenges one after another. From there, I gradually focused on fonts, which is one of the main axes of rebranding.
Selection of Japanese fonts among global brand fonts decided in advance
-- So that's it. When rebranding, you thought about the positioning of the brand, and then turned your attention to each element. Please tell us in detail about the font selection process.

Mr. Ito: While we decided to bring the brand image of the app more professionally, the corporate logo was changed in advance. Originally it was a round design, but I dared to sharpen it with more corners to bring out the place that says "I'm an adult, Picsart!".

It has also been decided to change the global brand font to "Gilroy". Japanese designs were often mixed with global fonts, so I wanted to change the Japanese fonts to match "Gilroy". We have also started to review Japanese fonts in collaboration with the head office.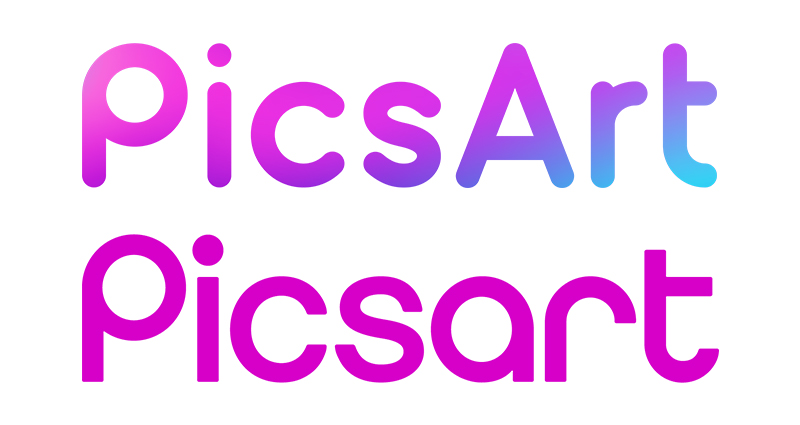 ――While you were consulting with other font makers during the review process, could you tell us the reason why you finally decided on Fontworks?

Mr. Ito: The brand font has been decided to be "Gilroy", and in the difficult situation of establishing new design guidelines and selecting Japanese fonts in parallel, the sales staff will carefully Support you. The biggest reason is that I received it. It was very encouraging to have you select a Japanese font that suits "Gilroy" from a large number of fonts and then make a logical proposal.

In addition to such emotional parts, "Gilroy" is a font with a relatively large number of weights and a wide range of features, and considering the compatibility when mixed planting such as the abundance of weights and the affinity of the shape, "Universal Design angle" I have adopted "Go".
――Your company is celebrating its 10th anniversary this year, and I think that you have started a new step toward the next 10 years, including this rebranding project. Please tell us your future outlook.

Mr. Ito: Right now, it's an impression of legacy. In most cases, it's recognized as an app that processes selfies and an app that creates fan art, but I hope it will be used by a wider range of users (creators) in the future. thinking about.

A long time ago, in most cases, even if you did creative things, you ended up with a hobby, but now if you can make a little video or music, you can upload it to SNS etc. and fans will buy it. , I think it's easy to make the most of your strengths.

For example, if you are a video creator and you need a thumbnail, you think you can make it with Picsart, or if you start a business and you want to create your own logo or Advertisement, Picsart. I've heard that, it would be even better if it became an app that you could Downloads and use, or use it in that way. With so much competition, Picsart will continue to evolve to become the platform with the coolest content right now.
――It's a wonderful future forecast!

Mr. Ito: The other day, I had the opportunity to interview a professional dancer. Dance is also a visual expression, so when I want to dance like this, and when I convey that the costume is good, I heard that I make an image by myself and hand it as a memo. There was a discovery that it could be easily used as such a "sensory memo". I sincerely want to be a brand that can continue to Support all the people who create content while bringing the brand image closer to professionals.

――Finally, please tell us about your future vision for Mr. Ito, who is in charge of the creative leadership in East Asia!

Mr. Ito: I started seeing creatives in Japan and South Korea from the beginning of 2021, but I'm experiencing the fun of seeing markets other than Japan at the same time. I think it's really interesting to collaborate with local people to create creativity. I would like to have more experiences like this. As for my own sensibility, I think that Asia has a higher affinity, so I would like to see creatives from other Asian countries and build up my career.
--Thank you for your valuable story today!
---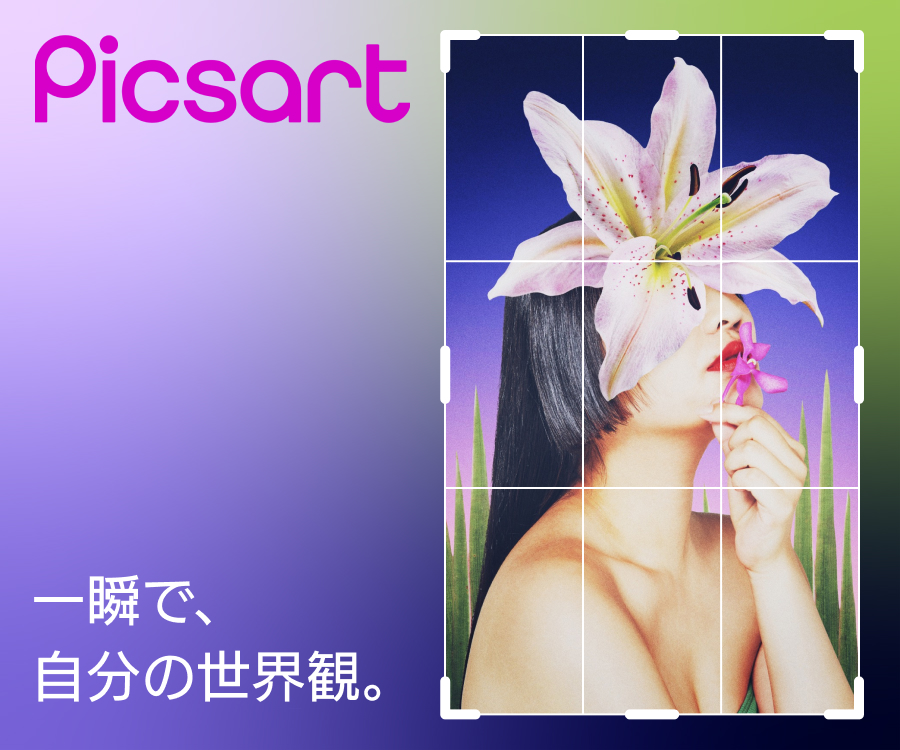 Mr. Ito has been learning piano and ballet since he was little. My mother was a piano teacher, and although she received a gifted education directly, she did not go on to become a pianist. At Tama Art University, she focused on art theory and art education theory, and at Parsons Art University in New York, she studied more practical design. And that.

After graduating from Tama Art University, he never went to the United States, but he was dented by the Language barrier and the difficulty of university issues. I have to make it and go home! "(Mr. Ito) and graduated from Parsons Art University. I was overwhelmed by the power of Mr. Ito who had a connection with Picsart and realized his dream after joining the company while he wanted to work at a startup in the field of foreign-affiliated IT that is focusing on branding and creativity. ..

We sincerely hope that "UD Kakugo_Small" will continue to add color to Picsart, which will continue to move forward based on this rebranding.

---



PicsArt

We are the world's largest creative platform with 1 billion Downloads and 150 million monthly active users. With development bases in the United States, Armenia, and Moscow, we are evolving its functions day by day with hundreds of engineers and AI.
https://picsart.com/ja
---