It's because of this time...
Hello.
Currently, I think that many people and companies are implementing telework as a countermeasure for new coronavirus infections.
It's still spreading, and every day I look at the News about infection and pray for an early end.

Fontworks also carries out telework as a measure against new coronavirus infections, and it is a day when most staff work at home.
In teleworking, I think the big point is how you can communicate with other staff and work as before.
Web conferencing is essential for such teleworking.

This time, at this Web conference (FontWorks uses Teams), we will introduce the (?) initiative that is popular within Fontworks!




I'm addicted to it!?
Here it is↓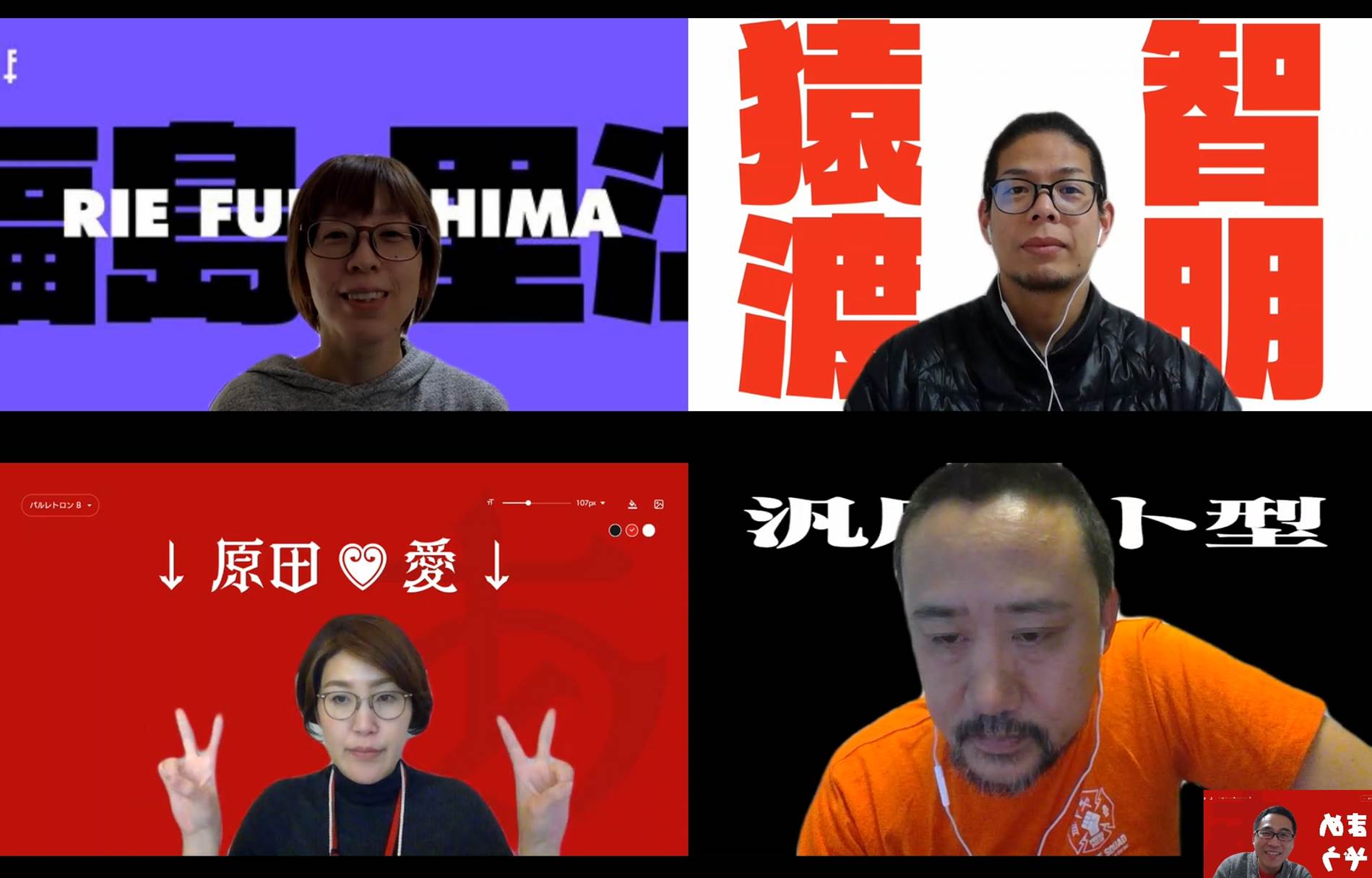 そう、Web会議の背景画像に、文字で作った画像を表示させることなのです !
一見難しそうな感じがするかもしれませんが、実はとても簡単に、この背景画像は作れちゃいます。

例えば、、、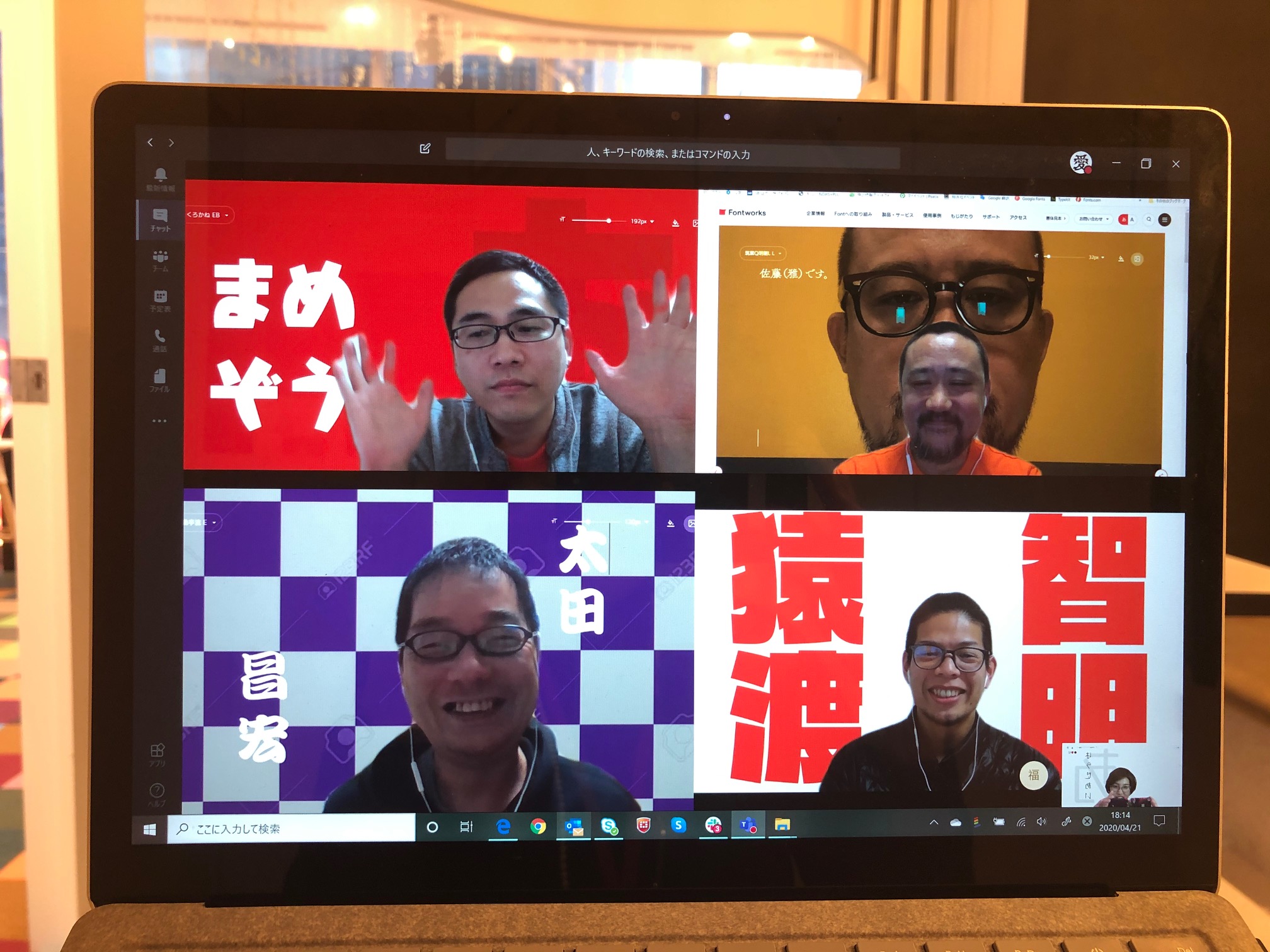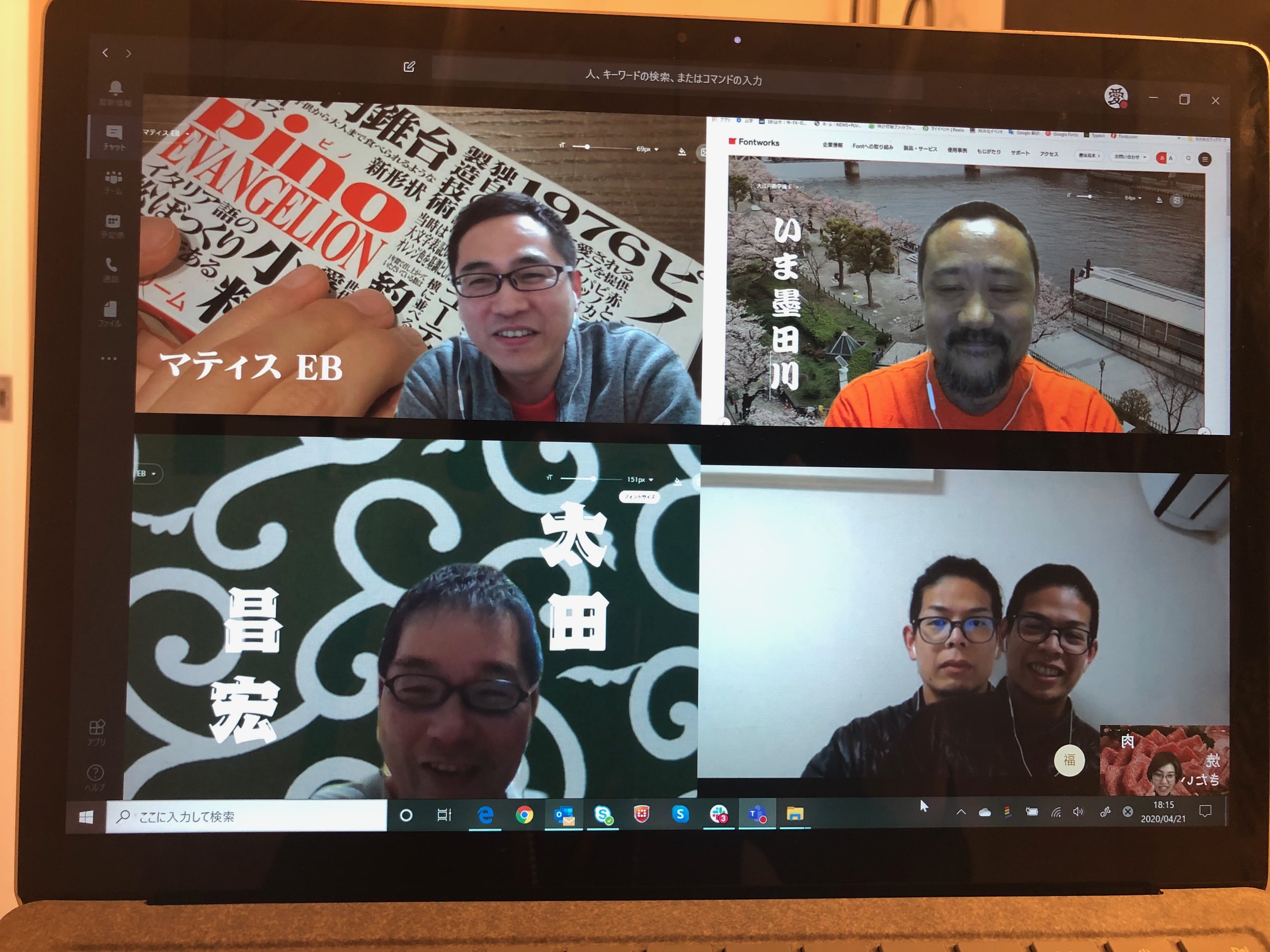 You can do this too easily, you can stick to your individuality, and above all, it's fun and addicted to a large number of people! !
How to make a background image
In fact, even without this background image or special image, you can easily make it with the Fonts page on the Fontworks site!
1

Select the typeface you like from the Fonts page on the Fontworks site.

2

To combine a photo with the background, click the image button in the upper right and select the image to set as the background.

3

After that, capture it with the characters you like and capture it.

4

Check the background setting method of the web conference tool you are using for the completed image, and set it!
The recommended pattern is to display the name as Dawn!
If you are a meeting with a new person, you will definitely remember it, and the first grasp is also wonderful!

Please give it a try!