Hello everyone.
The hot days over 30 degrees continue, but how are you doing?

The chalk art at the entrance of the Aoyama head office has changed beautifully, so let me introduce it!
This time, we asked the members of the hand-drawn association "What a Hand-Written World!" led by graphic artist CHALKBOY. Thank you for your wonderful work!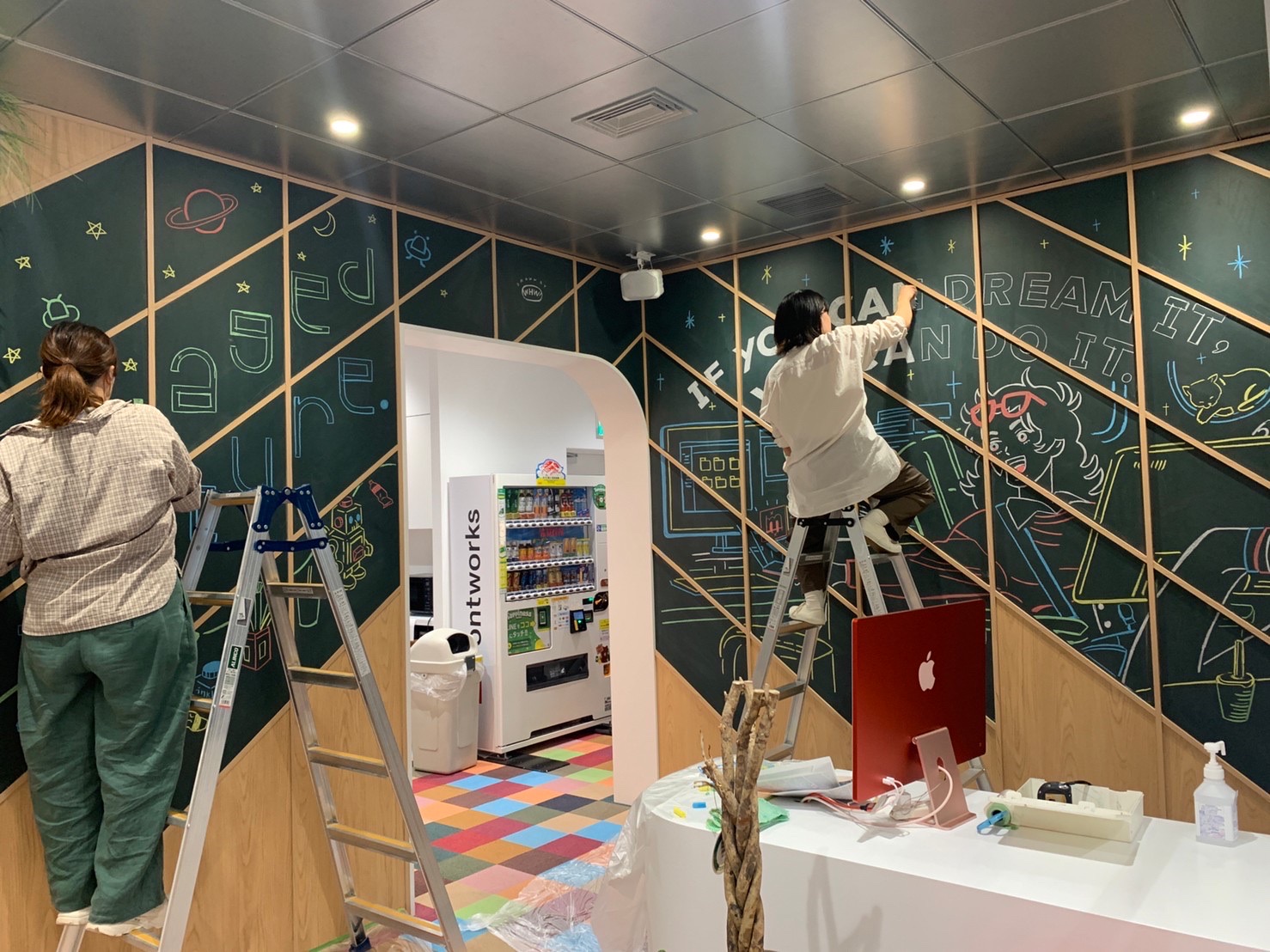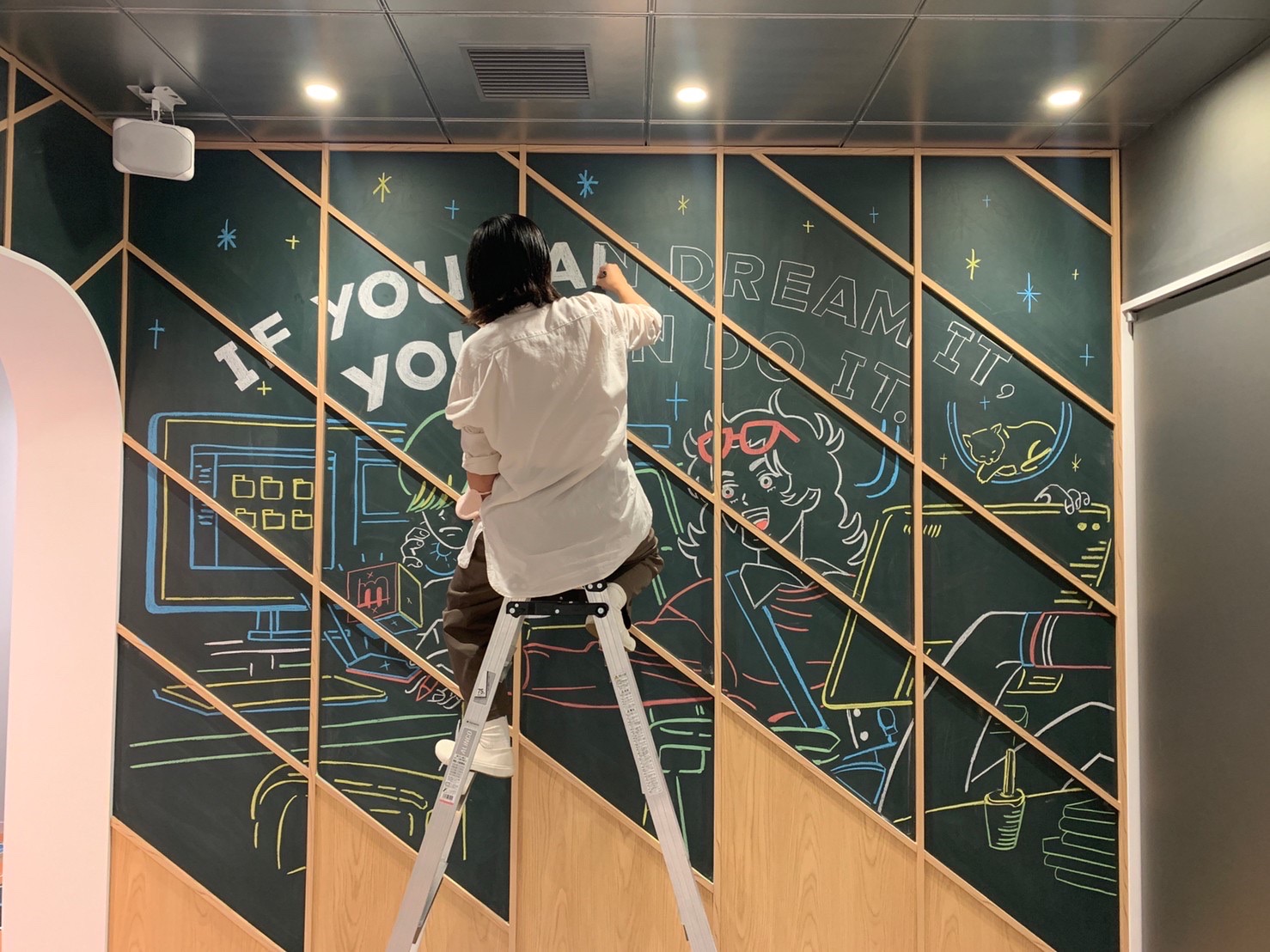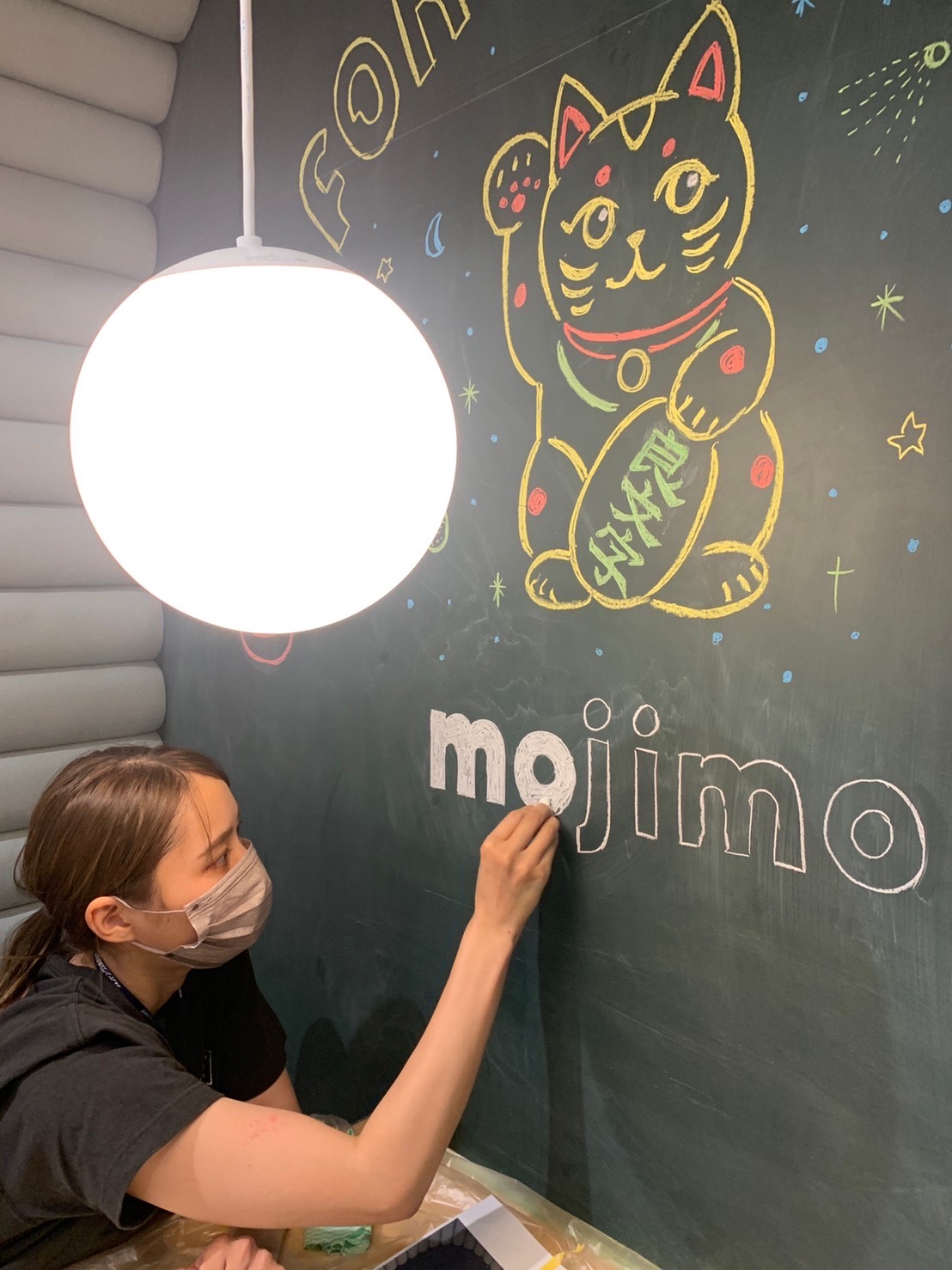 Finally completed!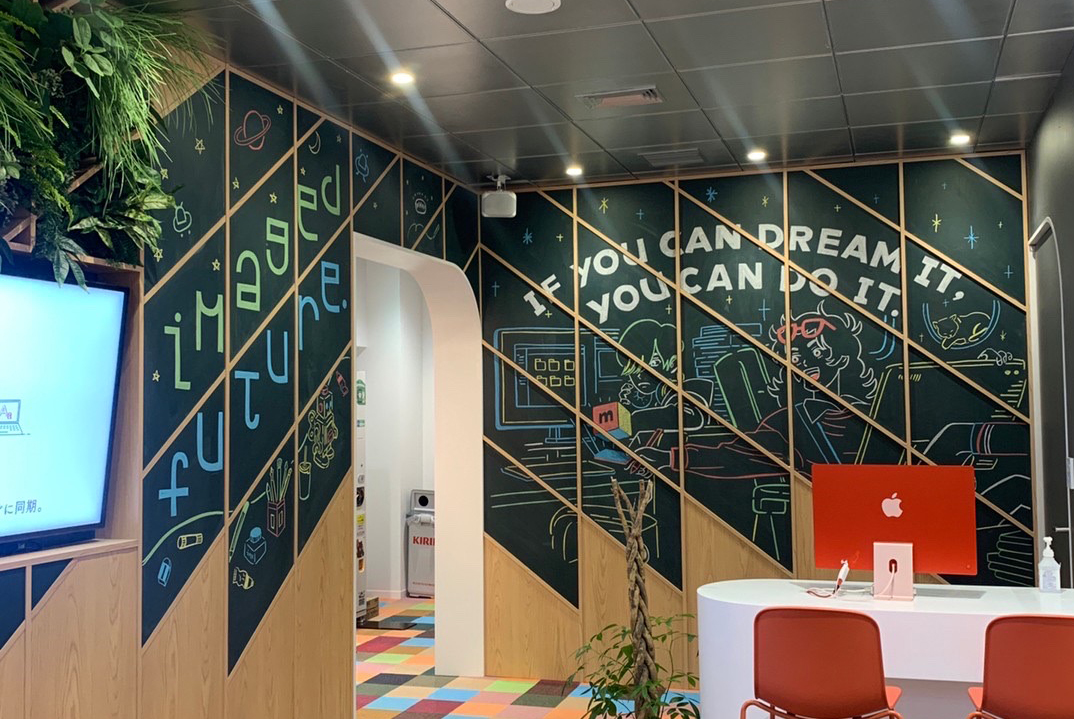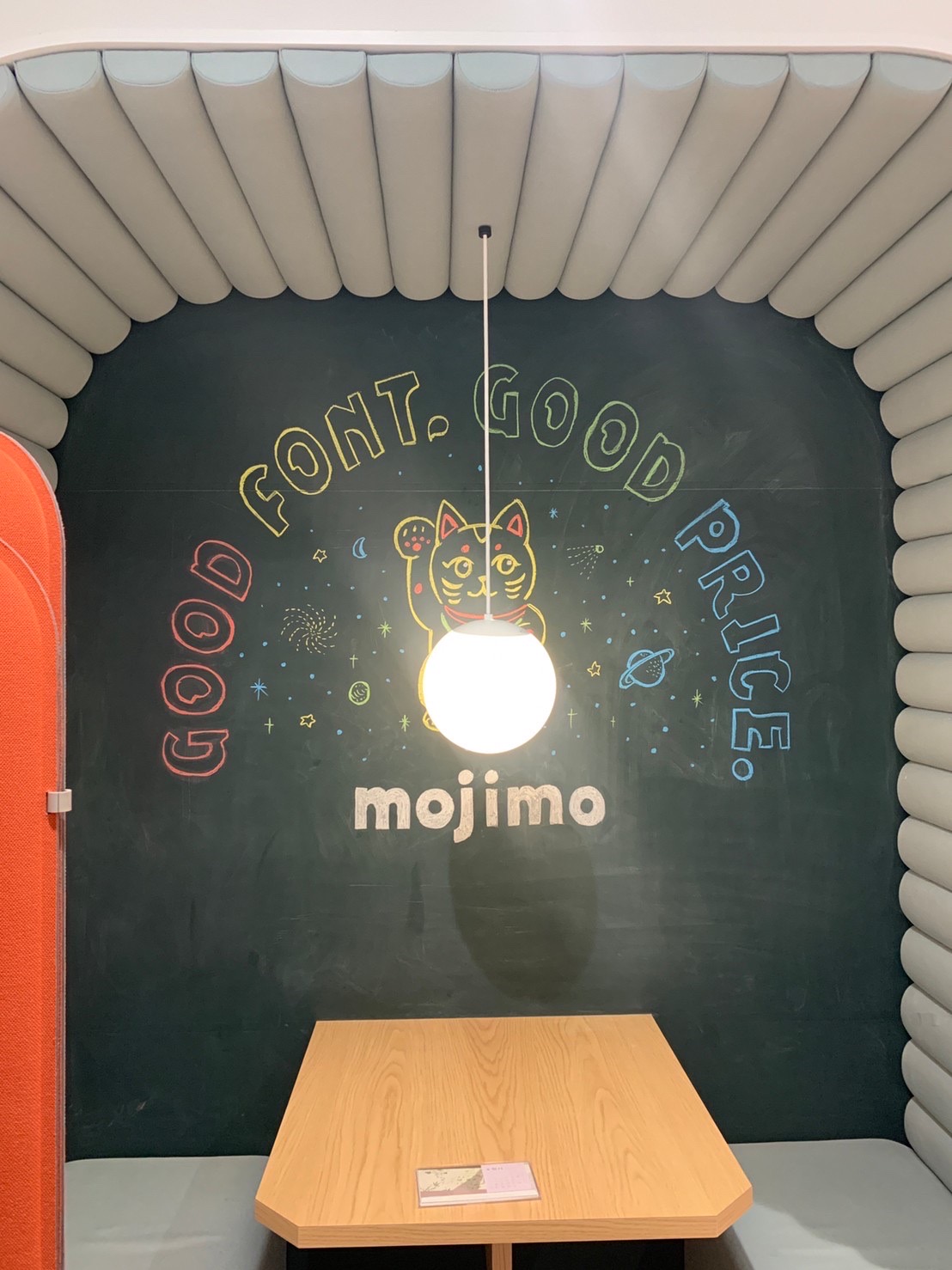 The chalk art this time is different from usual, and we have worked on the key visual for "mojimo-retro future", one of the select font services "mojimo" that delivers "just the right characters at the right price" concept. I borrowed an illustration from Tatomowaka.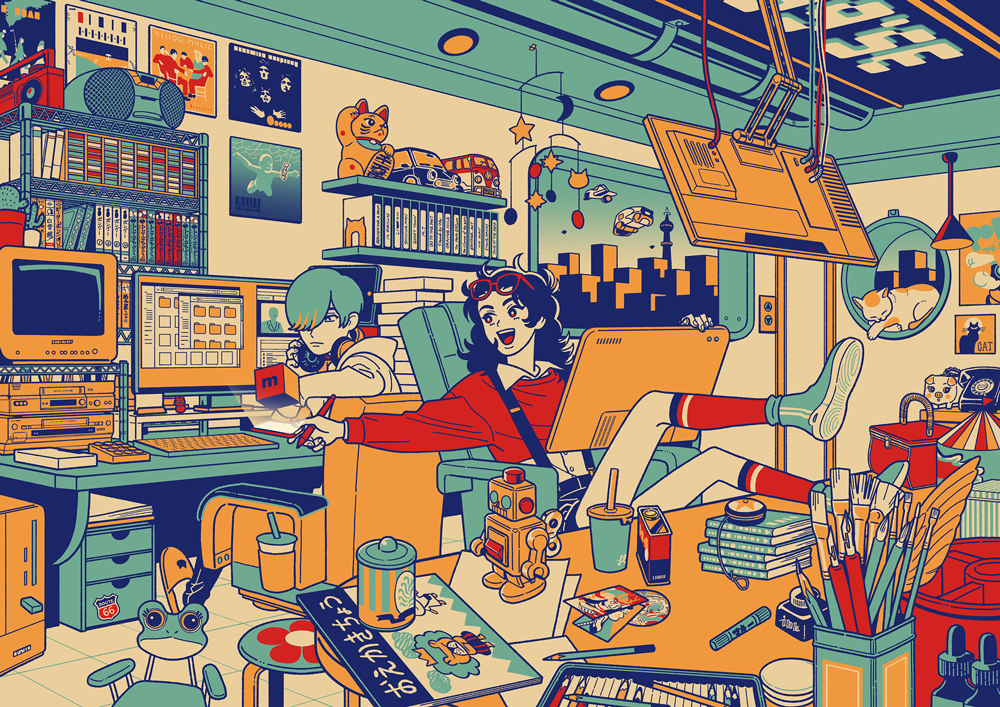 The concept of "retro future" is "city pop & subculture" and "somewhat nostalgic yet new".
Even the chalk art conveys a pop and fun feeling.
Personally, my favorite is the beckoning cat with the "good letter" oval.

Tomowaka-san, thank you for agreeing to use the illustration!
---
Thank you for staying with us until the end!
Stay tuned for the next office introduction!