Hello, this is sales department Ando.

Last article After coming out (?) From Font Fetish in, I decided to start a new series "Adventures around Fonts" to meet the people I want to meet. For the first time, we visited the "sakana bacca" store in Nakameguro to talk to Yosuke Watanabe, a designer at Hoodison Co., Ltd., who proposes a new way of utilizing fisheries for IT.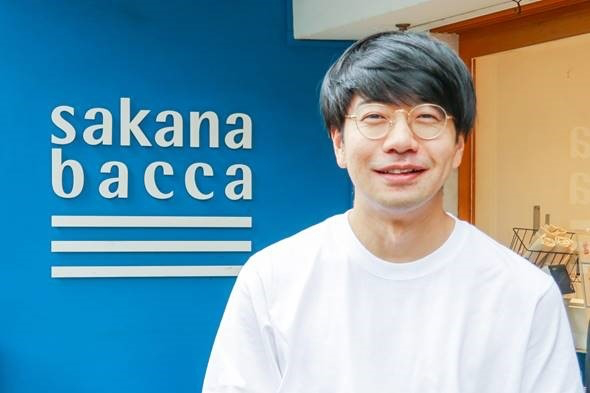 Yousuke Watanabe

Born in Tokyo in 1977. Shares that operate a fish wholesale system "Uo-Pochi" for 10,000 restaurants in the Tokyo metropolitan area, a fresh fish retail store "sakana bacca" located at four locations in Tokyo, and a staffing service "Food Human Resources Bank" for mass sales and restaurants Participated in October 2014 as an initial member of the company Hoodison. Contributing to business promotion in a wide range of sales promotion activities and promotion such as CI, stores, brand concept, UI / UX, Web, video. Since October 2018, he has been operating the business as the business manager of "sakana bacca", and has begun not only designing but also essential branding.
As a "connecting producer and consumer"
--It has been four years since I met Mr. Watanabe, but I visited the store of "sakana bacca" for the first time today. The inside of the store is a gorgeous Tsukushi Gothic on parade (laughs).

Watanabe: Yes (laughs).


―― Again, please tell us a little about your company.

Watanabe: Hoodison is a venture company founded in April 2013. With the mission of "Enjoying the world's food even more," we are expanding our business with the aim of rebuilding the fisheries distribution platform and revitalizing the entire fisheries industry.



――With a focus on the fisheries field, I think that one of the characteristics of your company is that you are an IT company and you are actually operating a fish shop in the city. What is the reason why you decided to open a fish shop?

Watanabe: There were about 54,000 fish stores in Japan in 1982, but now there are less than 20,000*. There are really few fishmongers on the road. From a global perspective, fish diets are growing significantly, especially in Asia, but in Japan, fish diets finally fell short of meat diets several years ago. No matter how hard the fishermen do their best to harvest fish, the current situation is that the important consumers cannot get the fish. Within our company, Yamamoto (representative) has a strong intention to "open a fish shop!"

*From the Ministry of Economy, Trade and Industry commercial statistics



――However, isn't the actual store management difficult?

Watanabe: We were looking for a place where we could connect with consumers, thinking that "connecting producers and consumers is the best". Some information can only be obtained from consumers, and I feel the significance of opening a store. However, after all it is difficult. First of all, it is very difficult for a fishmonger to get an understanding of opening a store.



――What do you say?

Watanabe: The image of a fish shop is smelly and dirty. In the case of Musashi Koyama (currently closed), which opened as the first store of "sakana bacca" in December 2014, the fish shop was absent, so the opening of the store proceeded relatively smoothly. However, in the case of Nakameguro, the second store, there used to be a Kushikatsu restaurant, and although it was a close business category, it was quite difficult to get the owner's understanding. When I tried to persuade the owners, the concept they appealed to was "bright and clean, and even young people could easily enter it," which was a clear departure from the conventional image of a fish shop.


--Opening a fish shop in a quiet residential area in Nakameguro is quite challenging, right?

Watanabe: Yes. It's not particularly close to a nearby station, nor is there a lead to the store. But I closed my eyes there (laughs). Initially, when we opened the Nakameguro store, we also wanted to create a luxury fish shop. Even if the price is a little high, I think that if you provide good quality, you can buy it.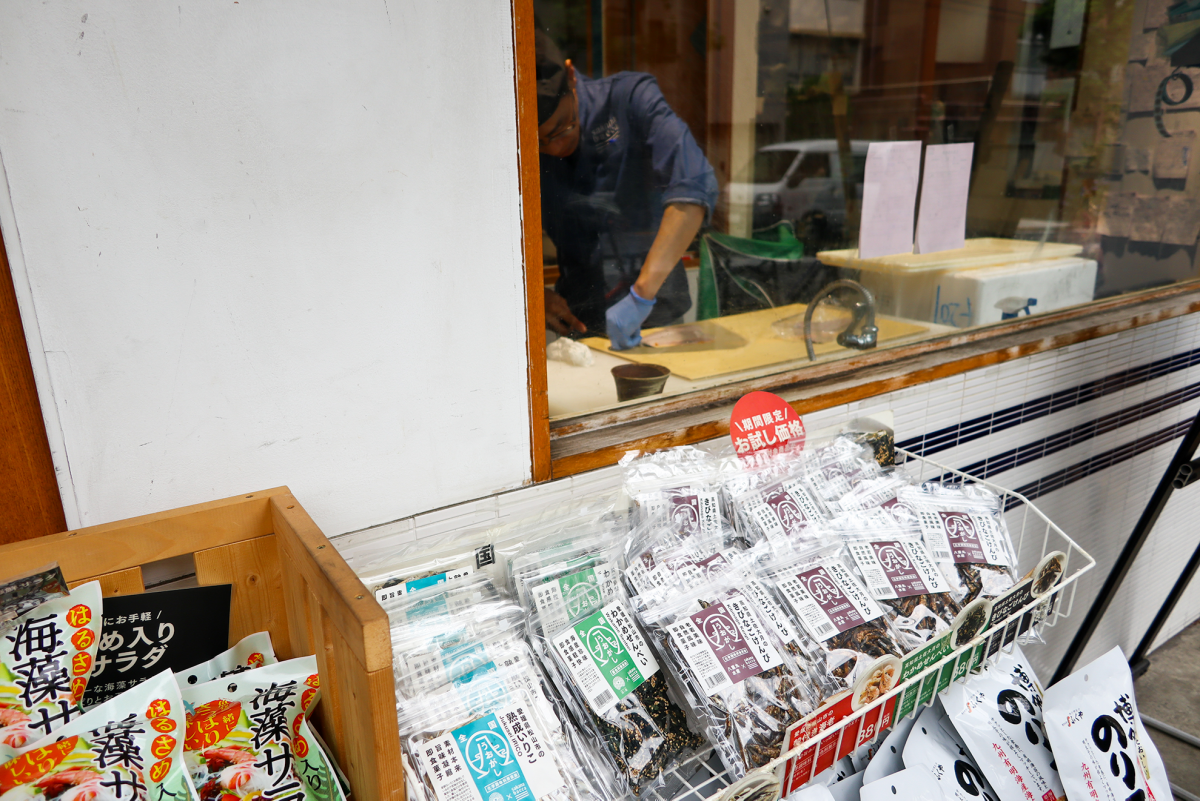 ――How was your reaction?

Watanabe: To be honest, the results did not come out for 1-2 years after opening the store. However, cars go well on Komazawa Street. It seems that it was easy to get the impression of "what shop?" Because of the blue appearance, and due to the sales efforts of the store manager, the recognition gradually spread and more people use it on a daily basis ( Lol). Recently, more and more people are coming in after work.



--Specifically, do you have a target group that you envision at the Nakameguro store?

Watanabe: It's not limited to Nakameguro, but a woman in her late 20s to 40s. From now on, we will give top priority to how to provide safe and delicious fish to those who will raise children and pass on the fish food culture to the next generation.



――While the target layer has been clearly set, what are the points in appealing to that layer?

Watanabe: We of course provided delicious fish, but we also thought about differentiating factors such as being able to see where they were judged and selling face-to-face. Also, I personally think that the most important element in branding is the "typeface." I think that even for customers who visit stores, the typeface is information that they potentially recognize even if they are not aware of it. It's obvious whether you're looking at a store that has a unified typeface, or a disjointed typeface that doesn't have a unified typeface, and which one your customers prefer in the end.


――So it's finally time for us.
"Sakana bacca" is a choice of Tsukushi Gothic!
--To Watanabe, LETS I heard that you have been using the Chikushi typeface mainly since the beginning of the new contract. How is it now?

Watanabe: Regarding "sakana bacca," when we decided on the brand concept in November 2014, we established a regulation that the Japanese typeface should not use anything other than Tsukushi Gothic. It is still ongoing.



――Thank you very much! What is the charm of Chikushi typeface that Mr. Watanabe thinks?

Watanabe: Is it "feeling"? Even if you compare it with other typefaces, it is a typeface with an overwhelming atmosphere. I used to work as an art director at a printing company, but I remember the impact of using the Chikushi typeface in editorial design.



――What is the reason why you often use Chikushi typeface, especially Tsukushi Gothic?

Watanabe: Personally, Tsukushi Gothic "is because the food looks the most delicious."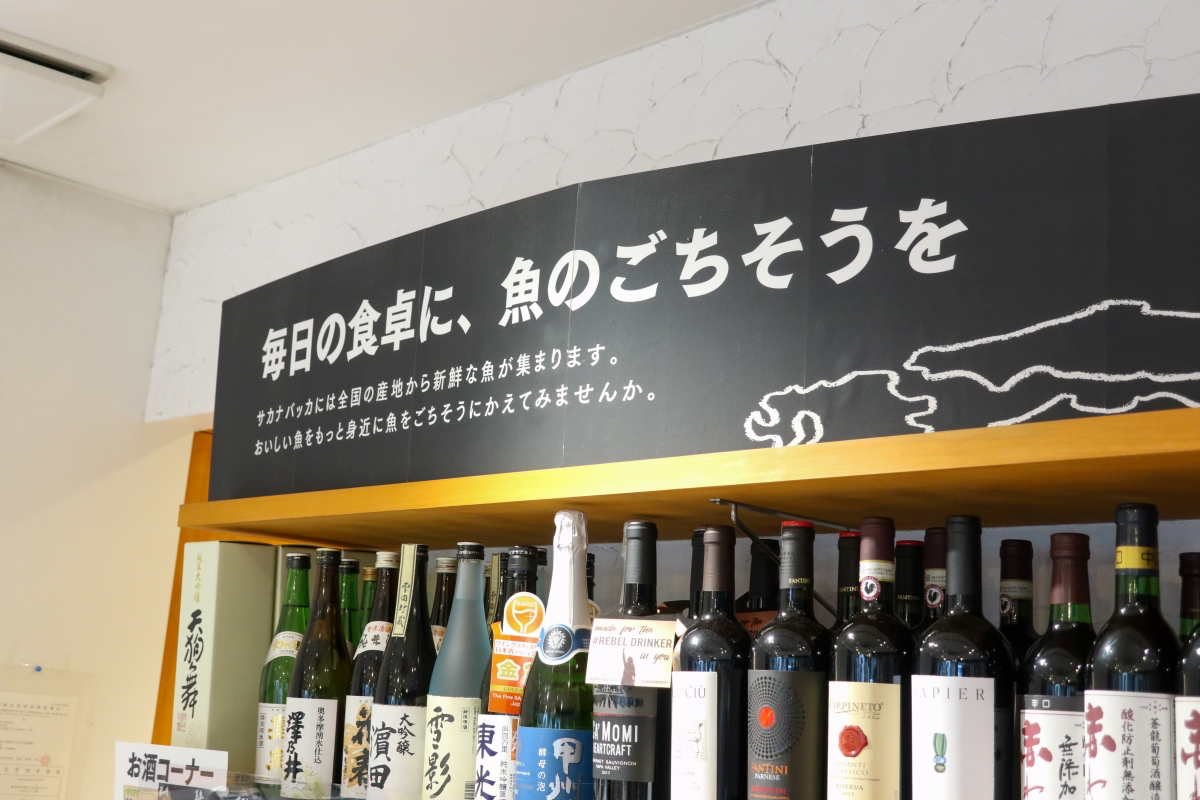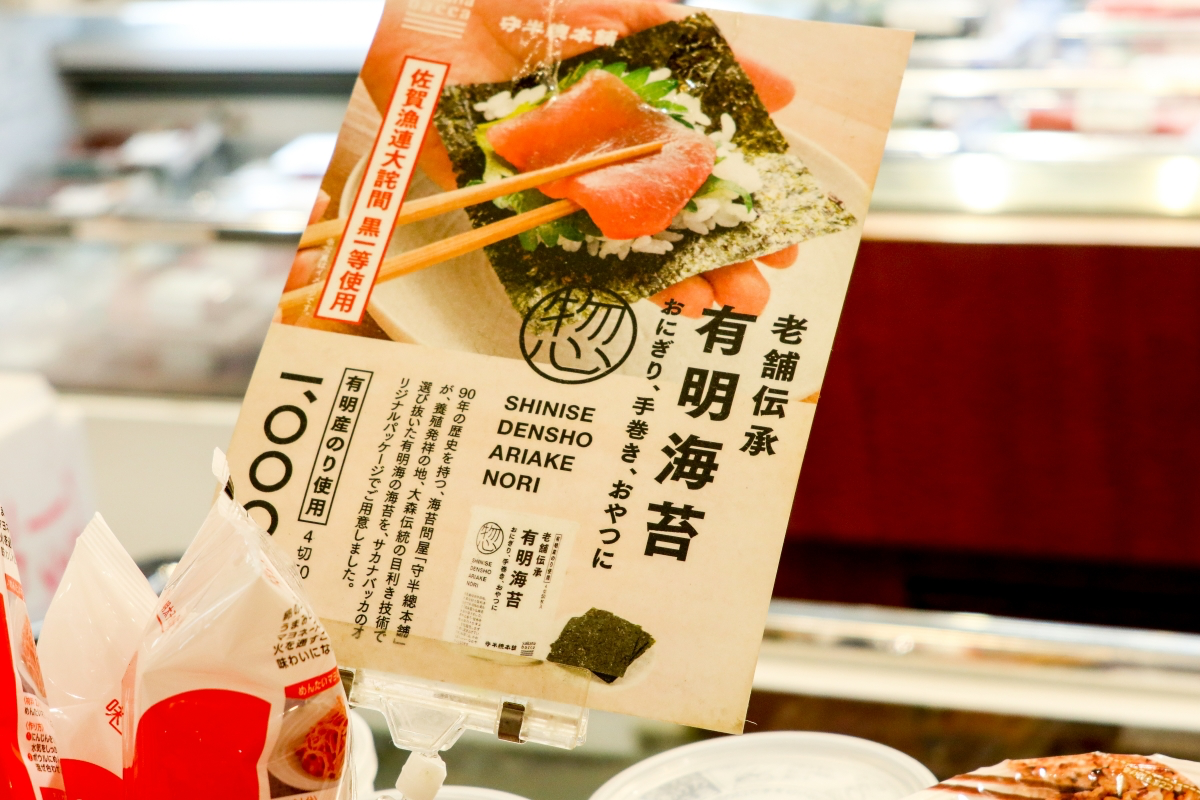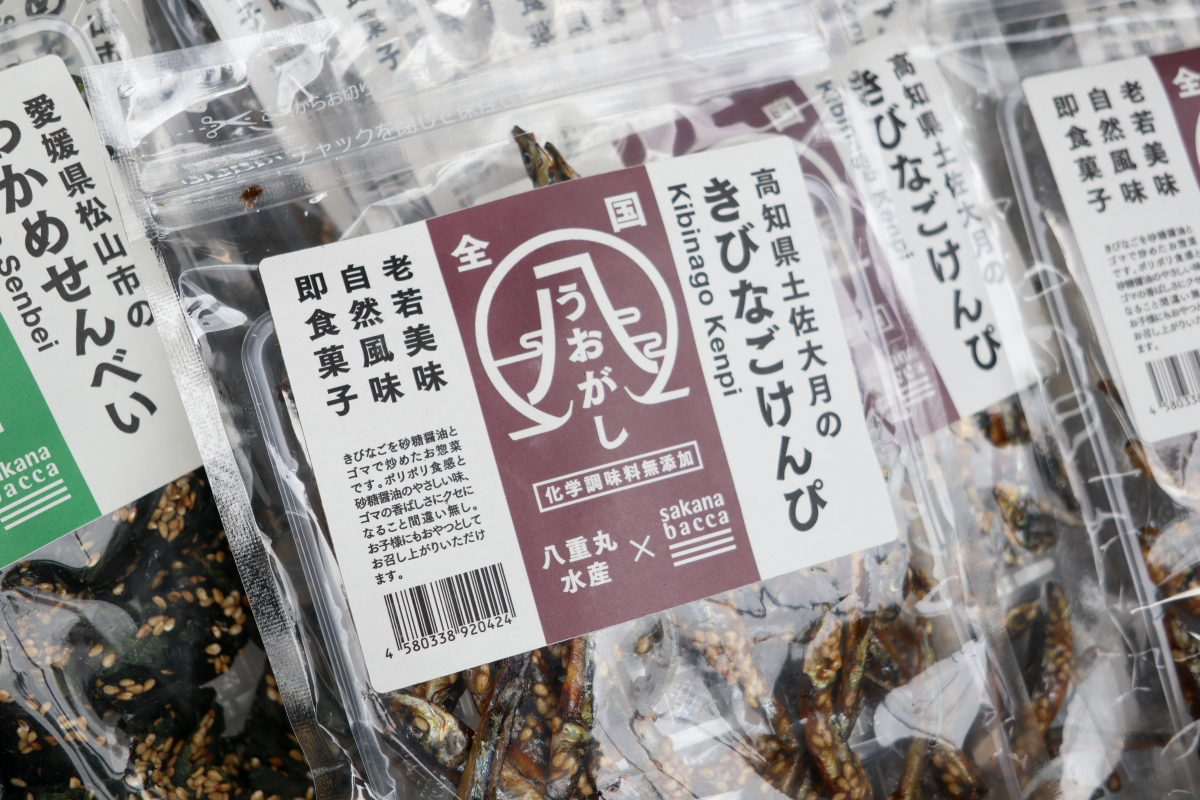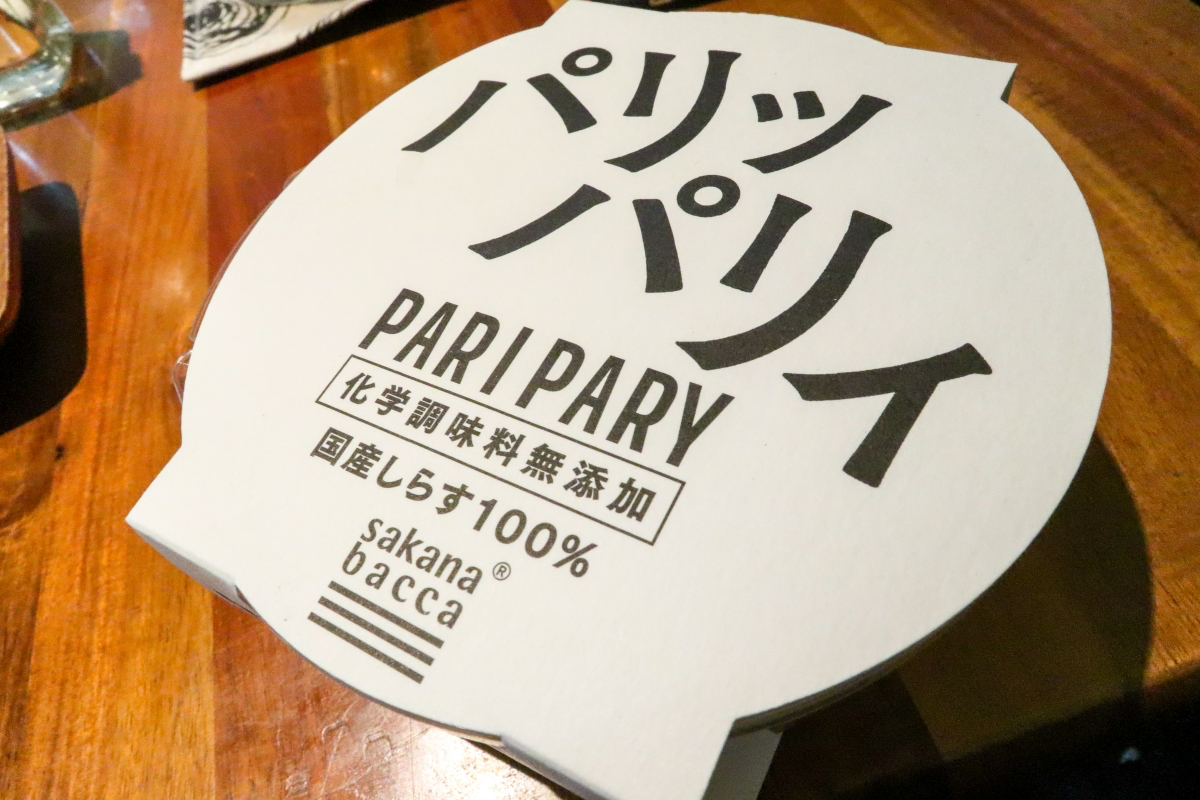 --The designer who created Tsukushi Gothic was Shigenobu Fujita, who mainly worked on the Mincho style at the company where he used to work, so the Gothic he creates is the feminine, soft atmosphere of the Mincho style. Somewhere. Unexpectedly, it matches the target group your company envisions.

Watanabe: So that's it. It was organized as early as possible (laughs). In the first place, there are images that calligraphy and Mincho are often used at fish stores, but we have decided to gothic. From the point of view of the store design, I wanted to overturn the conventional image of a fish shop.



――We say this, but are you tired of continuing to use Tsukushi Gothic? (Lol)

Watanabe: I think it's important to keep doing the same in branding, so I think I will continue to use Tsukushi Gothic.



-Aren't you cheating on other Japanese writing styles?

Watanabe: Yeah (laughs).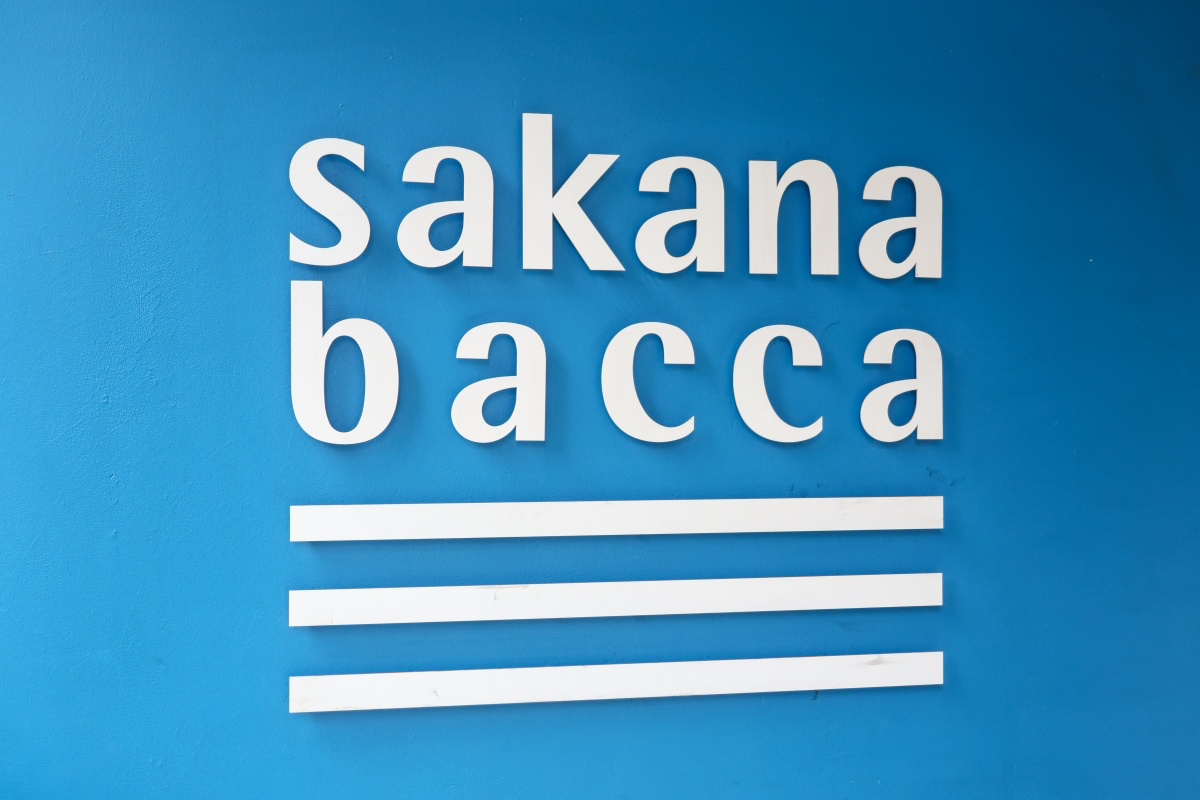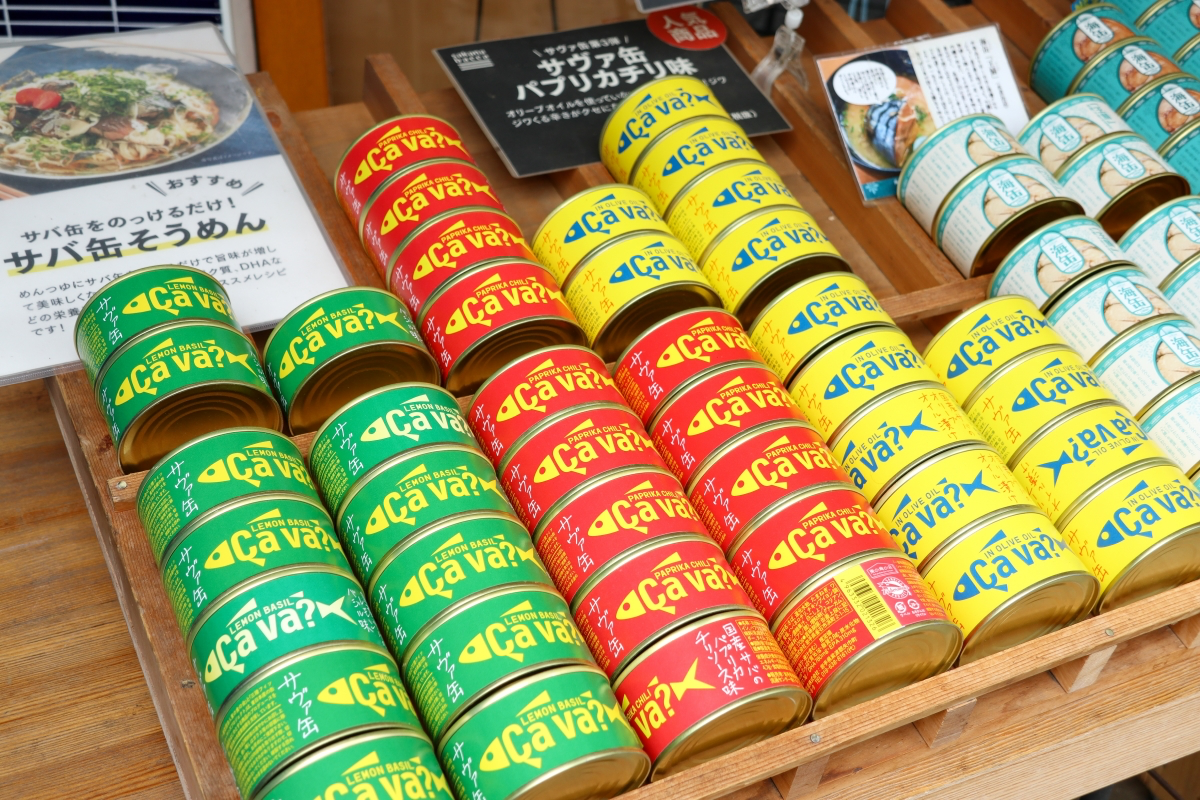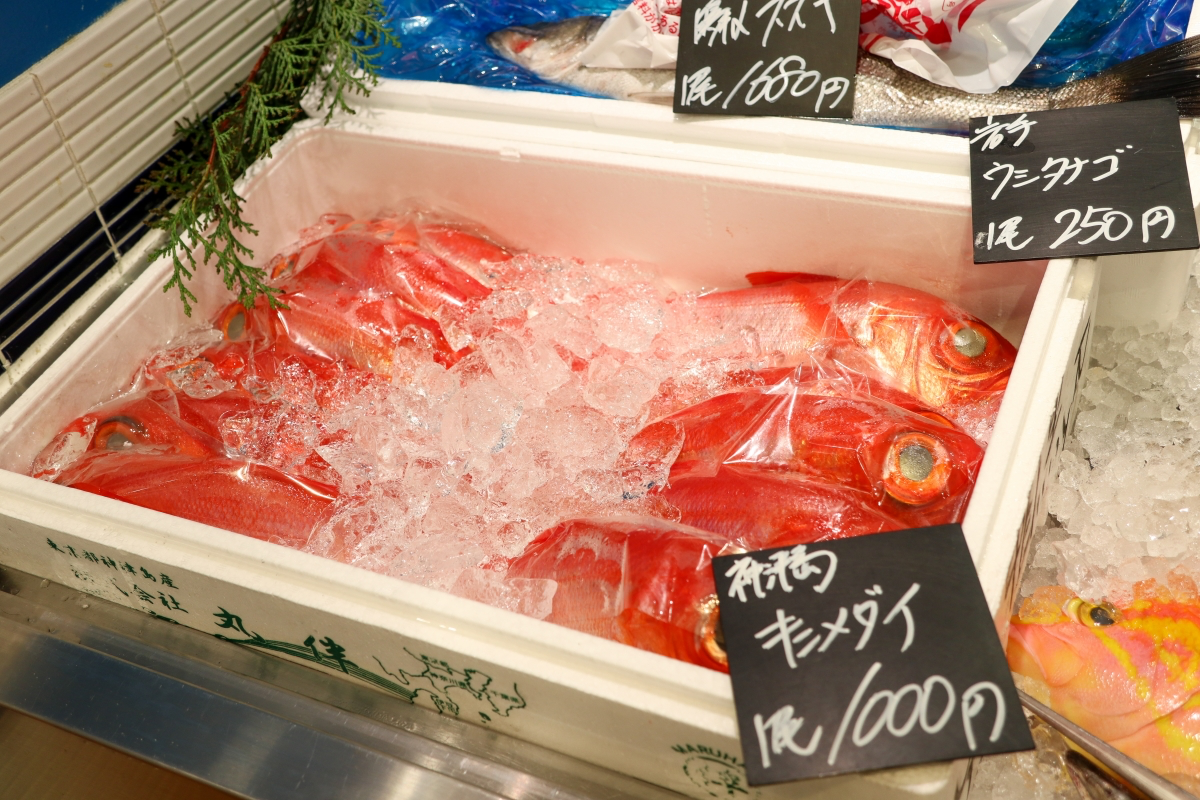 Aiming to eliminate "information asymmetry"
--Since last October, you have become the general manager of "sakana bacca" as well as your conventional design work, and I think that the areas you should pay attention to have expanded further. What are you most worried about at work now?

Watanabe: Is it part of the responsibility for store sales figures (laughs)? The rest is to formulate and promote a new store opening plan. Since opening a new store in Ecute Shinagawa, which has high customer liquidity in March of this year, we have received many calls from many people.



--There are area characteristics, so opening a store is not easy, right?

Watanabe: That's why I originally imagined an overseas market (market) selling aquapatsa, paella, etc., but when I actually opened the store, I heard that I like simmering and want to eat sashimi (lol) ). From now on, I would like to continue to grasp the needs of customers, and also to value the "freshness" of the store, and aim to develop attractive stores.



―― Above all, I agree with the difficulty of chasing numbers (laughs).

Watanabe: However, I feel that I am able to take responsibility for numbers such as store sales and make statements that really enhance the brand value. For example, we are in the process of reassessing all of the in-store pop, etc., but the fact that the backing of the remarks has become clearer makes me feel that we can provide accurate advice.



――As your company and Mr. Watanabe have changed their positions, how do you want to contribute to the fisheries distribution industry in the future?

Watanabe: As a major theme, I would like to create a platform for fisheries distribution as a whole. We would like to eliminate the "information asymmetry" between the production area and the consumption area. In particular, we would like to create a situation where consumers can purchase fish at an appropriate price and easily eat fish by improving logistics. By doing so, farmers will also be able to make money, and as a result, a good cycle of fish will be created.



――It's wonderful spirit. Thank you for your valuable story today!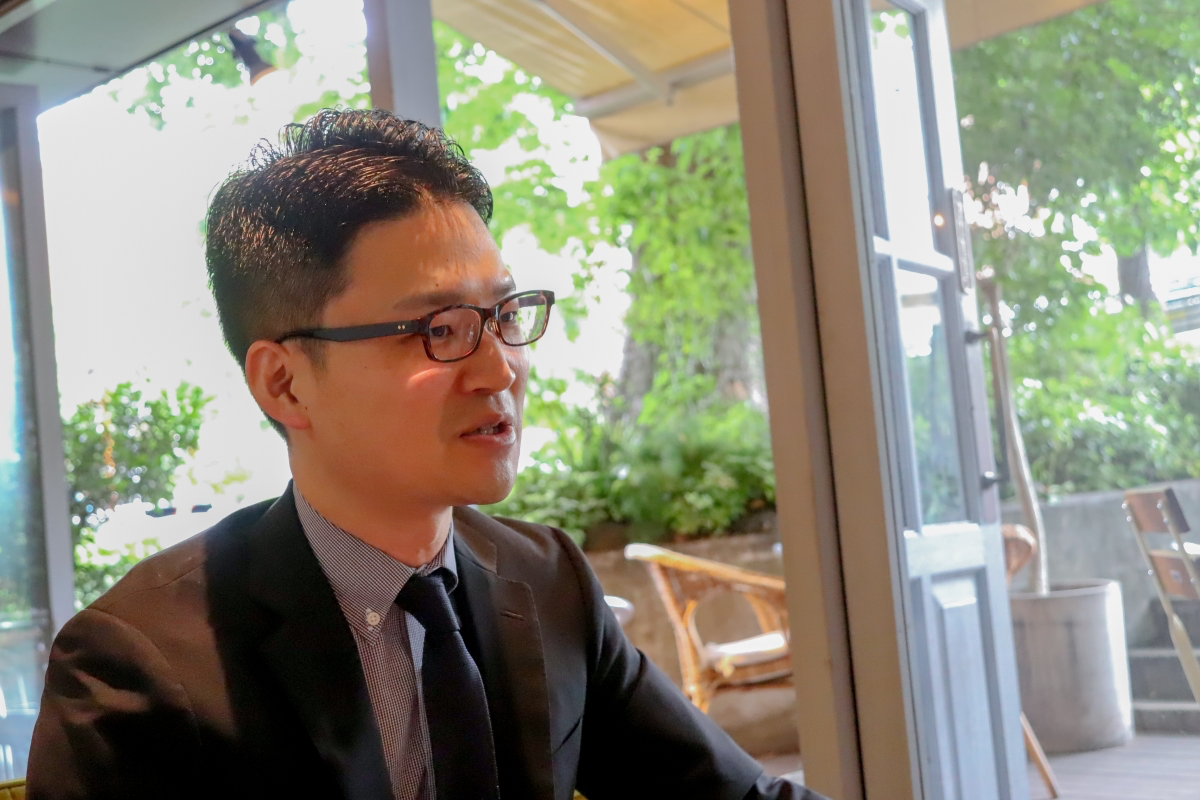 After Recording After the interview ...
Mr. Watanabe has been talking about the secret "Ai Chikushi" since he first met in April 2015. This time, I had the opportunity to express my feelings in a straighter way in the form of a long interview.

I was still enthusiastic about the Tsukushi typeface, and I was able to hear a lot of happy words that made me want to jump up as a business person, such as "I decided that the Japanese typeface of "sakana bacca" is Tsukushi Gothic from the viewpoint of branding". However, I was also glad that Mr. Watanabe was able to dig deeper into more personal areas such as his personal background and his musical taste. However, personally, I was very interested in his strong sense of crisis regarding the current state of fisheries distribution and his strong willingness to overcome it by trial and error.

Mr. Watanabe, who took a step further from his role as a designer and became involved in the management of a fish shop as the person in charge of the "sakana bacca" business since the latter half of last year. What's Shindoi right now? He said, "Is it part of my responsibility for the numbers (store sales)?"

From now on, I hope that Tsukushi typeface will continue to be a strong ally of Mr. Watanabe, above all for Hoodison, who will bring a new breeze to the world of fisheries distribution. It was an interview that strengthened that feeling.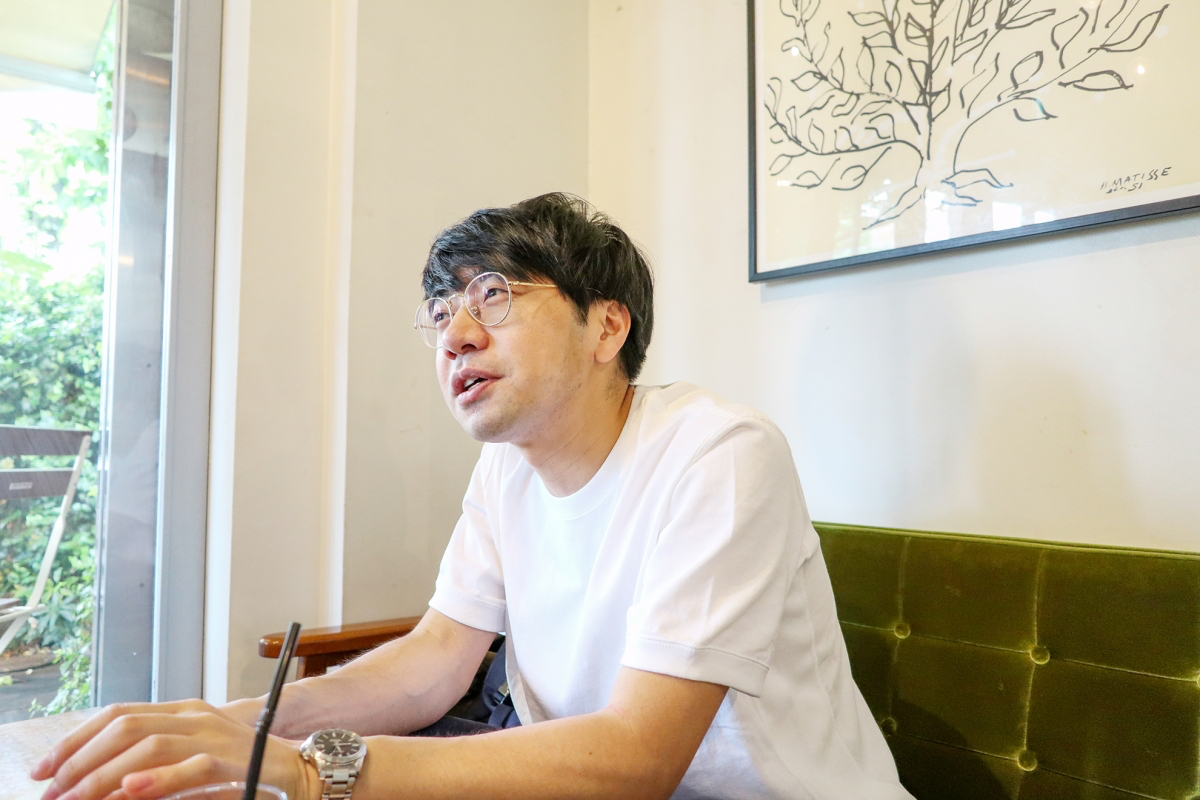 取材協力=「sakana bacca」
写真=まめぞう