Hello.

Yamamura of the type design group (@ kanyam01)is.

This spring, I have reached my fifth year of joining the company. I had been training as a part-time job for a year before joining the company, so it is actually my sixth year.

Since I was a child, I have been doing calligraphy, and I am making various prototypes centered around Handwriting typefaces.



Handwriting typeface, I write with all the brushstrokes! Not necessarily, I draw the path with the mouse and make it on the PC.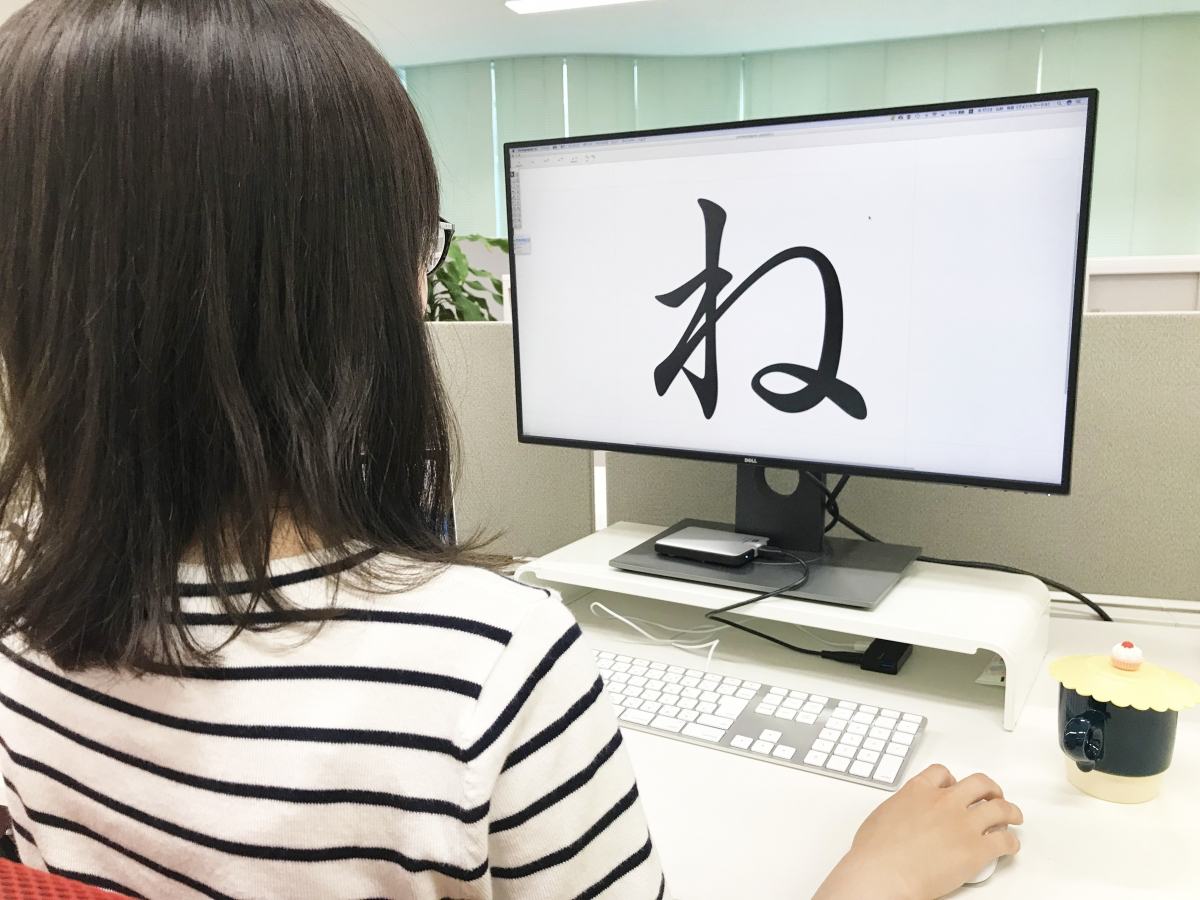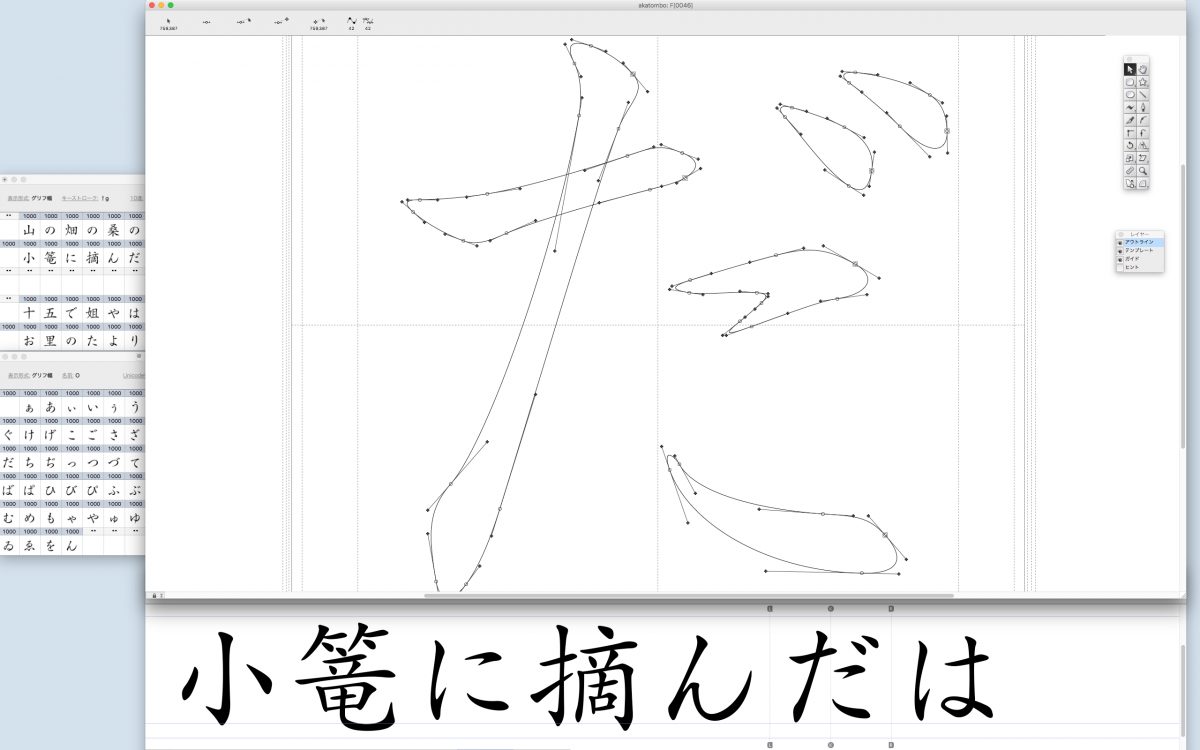 It is difficult to express the texture of the brush with a mouse, and I actually write it to check the flow of the brush often, but it is said that the pile of paper is called a curse book in the company, ,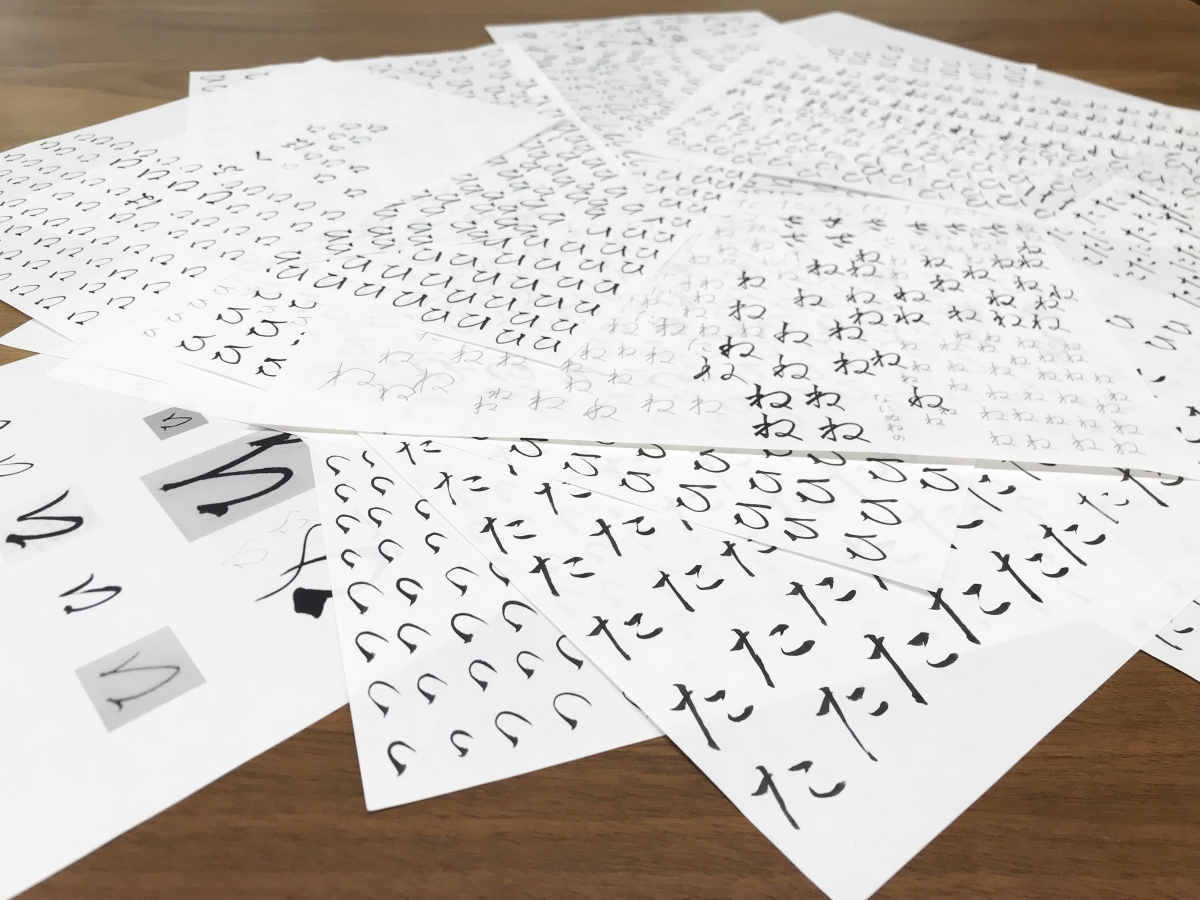 Meanwhile, I had been in charge of creating a new pseudonym for the "Greco" typeface since I was a part-time worker.

Even after joining the company, I was working on creating this pseudonym while learning other jobs.

It took 5 years to remake it many times, but it was finally released as "New Greco".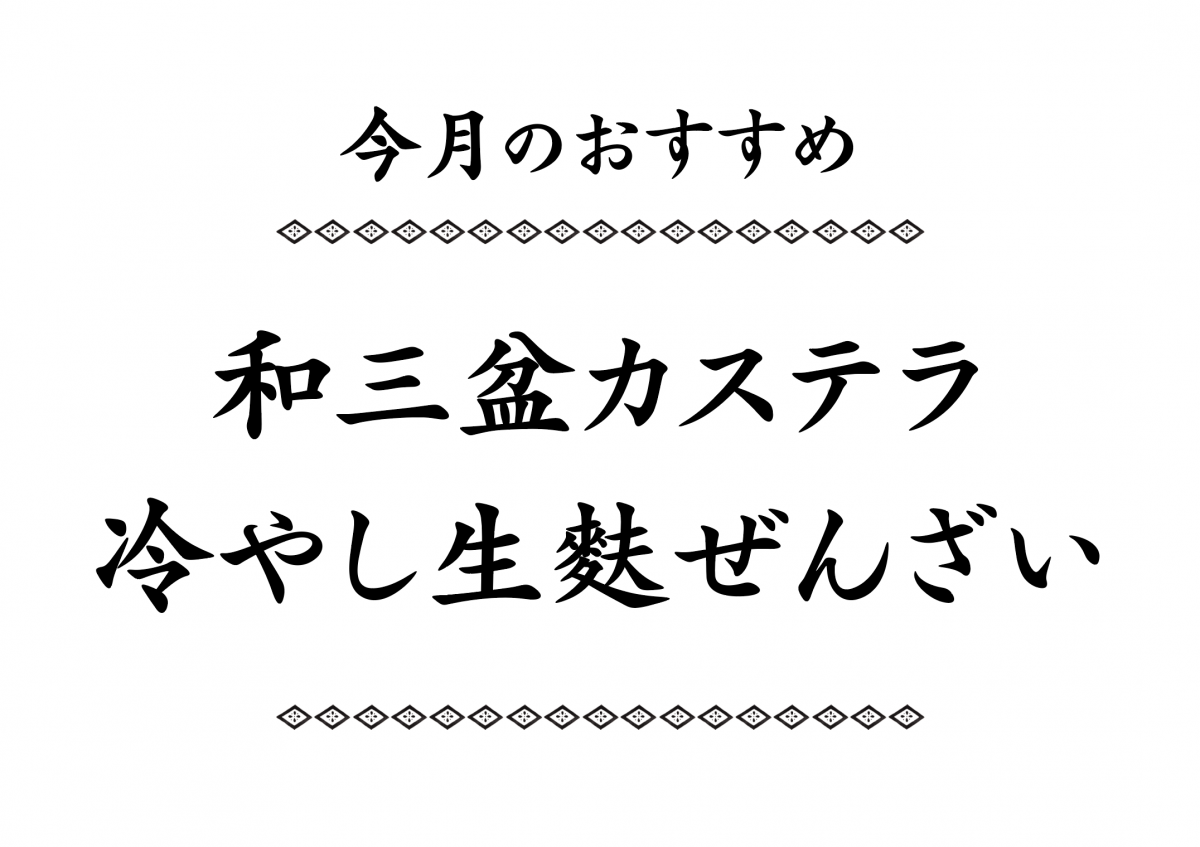 The new typeface "New Greco" will be released as a new typeface in August.
I am in charge of Kana design.
Kanji is based on the "Greco" typeface.
I am still working hard! I will do my best! pic.twitter.com/N331mRvlch

— Kanae Yamamura (@ kanyam01) April 3, 2019
" New Greco" will be released in August this year is.

I think that the atmosphere is different from the Kana that has the momentum of "Greco", so I hope you can enjoy the difference and use it properly.

And I would like to do my best so that I can show off other Handwriting typefaces quickly.
---