株式会社博報堂フォトクリエイティブは、マス広告からプロモーションまで、あらゆる広告の企画・制作・実施を行なう博報堂グループのトータルクリエイティブ会社です。
もともとは株式会社博報堂の写真部から独立し、設立当初は撮影部のみでしたが、Mac全盛期の94年12月にデジタル部が新設されました。その後さらにCMとプロモーションが加わって総合的な制作会社となり、現在に至っています
Cleared license for use in Video and broadcasting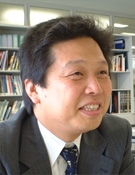 Our company mainly uses fonts in the Video production of TV commercials. Handling digital fonts used in Video such as television broadcasts, videos, and DVDs has been a source of concern because of license-related issues. Currently, most font manufacturers need to apply for licenses, make contracts, and pay additional license fees in addition to the purchase price of fonts. Then, after investigating whether there was any way to solve these problems, I finally arrived at "LETS" of Fontworks. I have owned a Packaging product of Fontworks for a long time, I had the opportunity to receive an explanation directly from a salesperson, and after understanding the contents well and convinced, I decided to introduce LETS.

The biggest point of introduction is that no license fee is incurred even if you use it for Video. Moreover, since the annual membership fee is all that is required, the cost can be kept very low, and a significant cost reduction has been realized. In addition, I think that the use of abundant typefaces also contributes to quality improvement. Above all, the clearing of the licensing issue has given us a sense of security for our client companies, and we can work with peace of mind without worrying about this too.
Easy to manage!
One of the merits that I realized once I introduced it is that it is much easier to manage. The enormous number of Packaging and installer disks weren't in a very manageable state. It was very difficult to maintain. However, with LETS, maintenance is not required even when the hardware or OS is replaced, so we were able to quickly move to a new environment without hindering work. Actually, I recently moved a part of the machine to Mac OS X, but it was really helpful to be able to move the font around very easily. It is very easy to unify the font environment. Also, it is attractive that the latest typefaces are sent one after another. We highly evaluate it as a LETS service.
A typeface that leaves a strong impression even in an instant commercial
Characters (fonts) in commercials are an important tool that can express the moment, and are indispensable. It's good that there are many typefaces that are easy to read and have a strong impact, because it's just a moment when they are displayed on the screen, and because it is in a limited time. We are looking forward to new typefaces that will be released in the future.
< Editor's note >

How much information can be accurately transmitted to viewers within a limited time? Characters used as one of the means ... I have once again recognized the importance of digital fonts in commercial Video. The LETS font library continues to grow in the future. We hope that the range of expression will expand and that it will play a role in producing high-quality commercials.
Company Info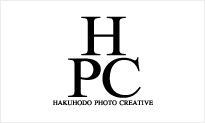 | | |
| --- | --- |
| Company name | 株式会社博報堂フォトクリエイティブ |
| Head office location | 3-2-16 Shibaura, Minato-ku, Tokyo Tamachi East Building |
| TEL | 03-5446-8278 |
| URL | http://www.hakuhodo.co.jp/ |
| Establishment | May 1987 |
| number of employees | 178 people |
| Business description | Advertisement photography / production / Video processing planning / production |