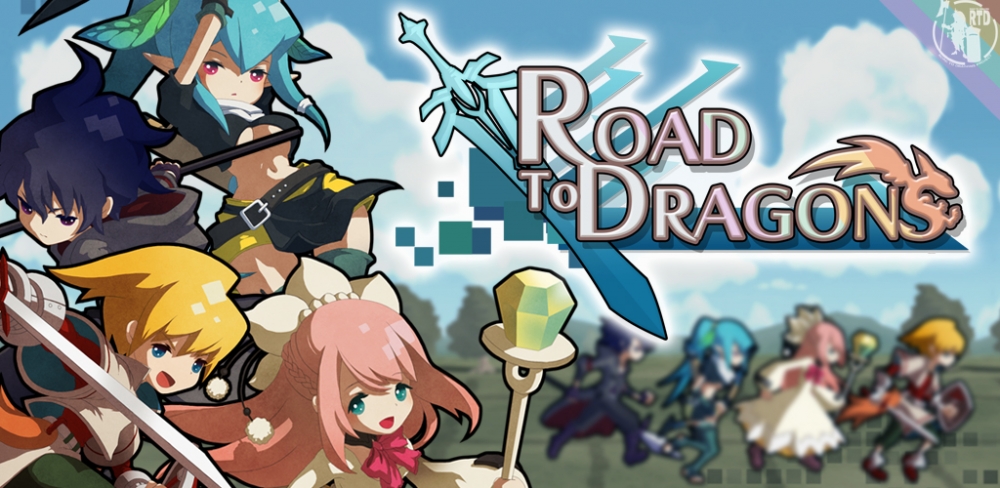 Introduction of Acquire Co., Ltd.
Acquire Co., Ltd. is a company that develops and sells home game software and smartphone App. Representative works from 3D action game series of historical drama series such as "Tenchu", "Samurai", "Nindou" to unique settings such as "AKIBA'S TRIP" and "Sword, Magic and Gakuen Mono." Many products are produced. It is also known as the company that became the model for the original comics in the TV dramas "Tokyo Toy Box" and "Great Tokyo Toy Box" that focus on the game industry.

This time, we interviewed producer Yokoyama-san and promotion department Nakamura-san about the fonts used in the ROAD TO DRAGONS panel action RPG.
Panel actions and stories. I want many people to have fun playing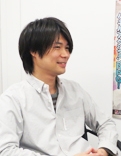 This game is a panel action RPG where you can freely make paths and guide heroes and defeat dragons. Since the medium is a smartphone and it is a basically free App, the concept is to make it easy and fun for many people to play.

We believe that one of the essential elements of a smartphone app is that you can play quickly without stress and proceed at the timing you want. With a focus on being a smartphone rather than a home-use game console, "Rodra" was very particular about the game design of "operability" and "creating a mechanism that never gets tired."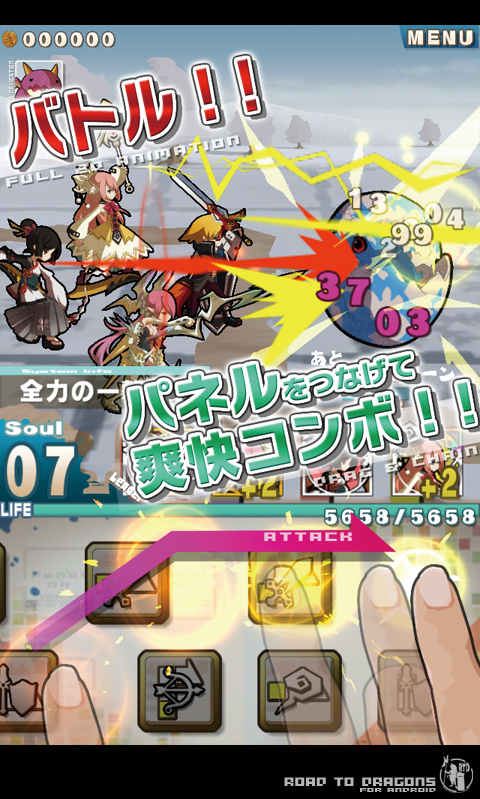 The basic operation of the game is to utilize the eight panels displayed at the bottom of the screen in the field scene and battle scene to proceed. You can make a path by selecting the "direction" displayed on the panel, and then attack by selecting the "weapon".

The panels used in these two scenes are linked, and it is a contradictory feeling that if you use one of them you have to give up on the other, when the panel arrangement is good, `` This panel of the next battle I want to keep it for the sake of saving, but the direction of progress is a little ... `` But if you proceed with other panels, you will be in a battle with a strong enemy ... I think it is!

Several kinds of weapons are displayed on the panel in the battle scene, but by connecting panels displaying the same weapon, it is possible to deal higher damage to the opponent. At the same time, we often hear that the players themselves feel refreshed. I think this has a lot to do with how to express the characters with a sense of dynamism, such as the damage done to the opponent at the time of attack, and the cut-in serif that the character emits.
Create a world view by complementing imagination with letters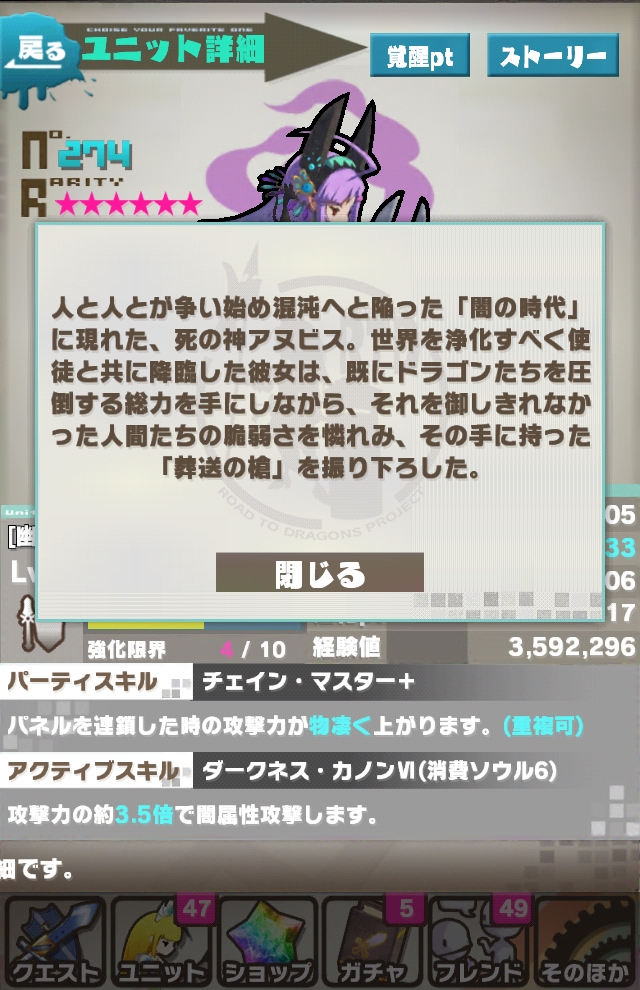 Today's home-use game consoles are extremely high-performance, and you can create realistic expressions with amazing CG that you can think of as a live-action movie, but smartphones cannot do that. Even so, I think that there is no such thing as a presence or a feeling that "the world of this game is actually somewhere and the characters may be alive". ..

When playing table talk RPGs and board games, we strongly feel the importance of imagining and enjoying conversations, words, fonts and icons. In media such as smartphones, which are difficult to express with Video, we think that it is possible to create a presence without the need for realistic CG by having the imagination of the player help.

Therefore, what is important is the foundation of [supporting imagination with letters] using text such as stories and lines.

Smartphones are also increasingly used as game devices that allow you to "play anywhere" anytime, but compared to home-use game consoles, the amount of game data must be kept small and high-definition The reality is that you can't do graphic expressions or expressions that take time to process.

Since "Lordra" has strong "panel action RPG" and "RPG" elements, there are many elements and effects that we want to incorporate into the game. Therefore, in order to convey this intended scenario in a limited amount of space, the character's individuality, emotions, and world view of the game are expressed by [character power and font design].

In particular, since "Lordra" has a story setting for each character, it has a lot of text and is enjoyed as a little "reading".

While advancing the game, new truths were found and "Oh, that episode was this thing" "The relationship between these characters is related to each other!", Etc. I think that I'm really into the story and the worldview because the fonts are good at expressing the worldview.
Consider the capacity of the font that can be installed and devise a line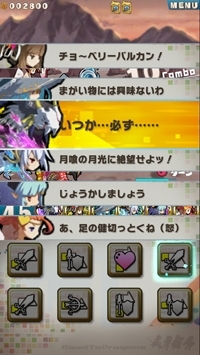 Currently, there are over 800 characters alone, but for this project, our director thinks and writes a huge amount of text, such as scenarios and cut-in serifs that appear during battle, by one person. I will.

As I mentioned earlier, smartphones have overwhelming performance differences compared to home-use game consoles, so there is a need to reduce the amount of data that can be deleted. Therefore, in order to reduce the amount of data as much as possible, some infrequently used characters are not originally included in the development database.

In a limited situation, the director avoids using the letter, but the player explains the situation by changing the story to an emotional story, an unforgettable dialogue, or another phrase that does not feel uncomfortable. We are making the most of the power of.

If there are no restrictions on the display of characters, I think there is also a method of getting them to understand by explaining in many words. However, in a small limited screen such as a smartphone, there is also a limit to the space for text that can be displayed, so with a short phrase like a traffic Advertisement, it is a font that is "easy to see, understand and impress" I think that something is the point to think carefully.
If you cherish the sense of unity, the fonts that you are using naturally become together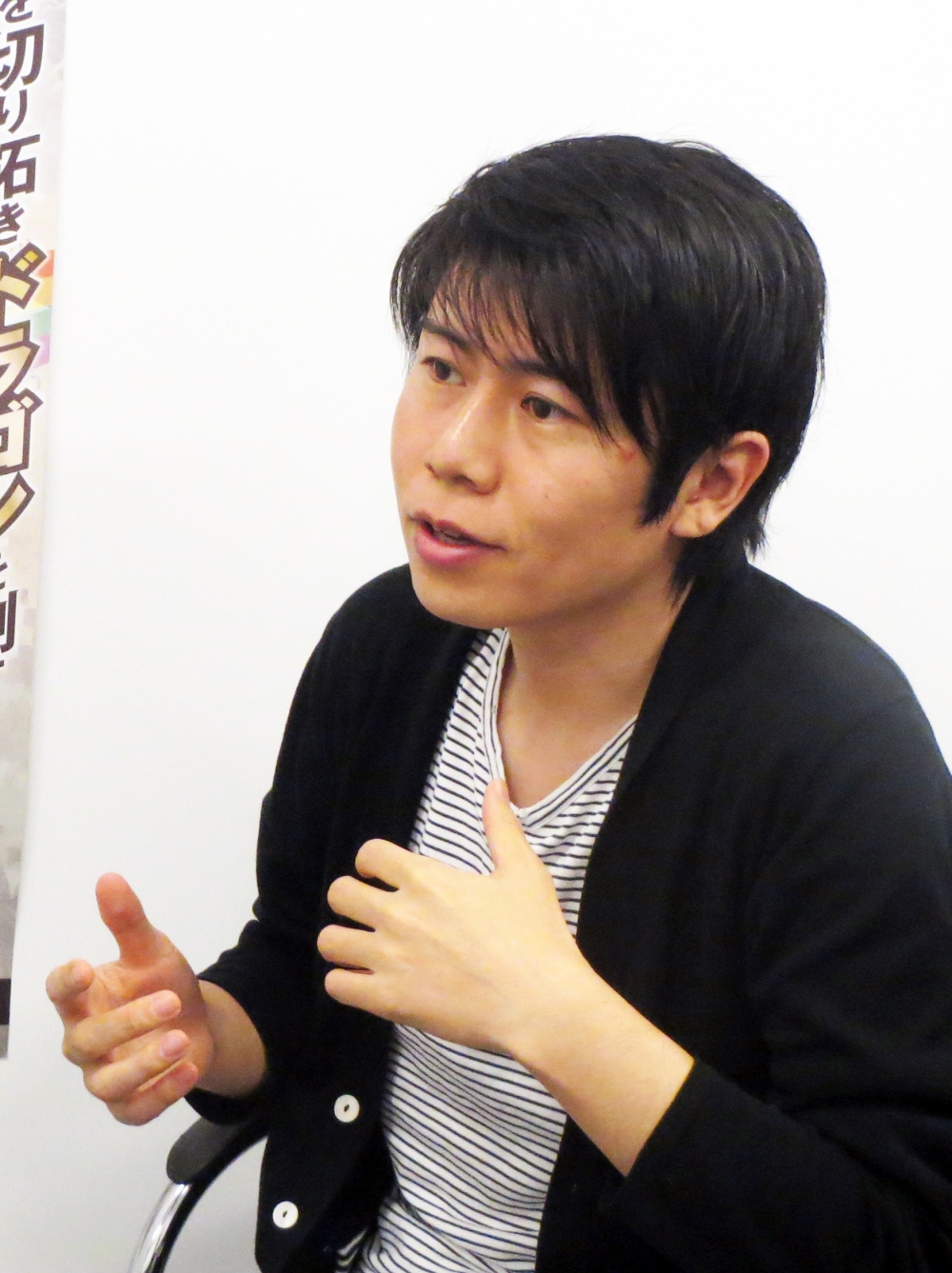 From the standpoint of promoting Lorda, opportunities to interact with fonts include official websites, promotional videos, and poster production.

The fonts used on the official website are RodinNTLG and Rowdy, which are used in the main game, in order to keep a sense of unity with the game. Using fonts with different designs may be one method, but I think that giving a sense of unity gives you a sense of security. We hope that everyone who visits the official website can feel the world of "Rhodra".

However, it depends on what you make, but in reality, there aren't many people who specify a font to make it. From here, I think that it is best to let the designer's sensibility regarding the type of font, etc., just tell the direction and intention of the promotion. Still, with regard to "Lordra", in-game fonts are used in many promotional media. I feel that the fonts used in the game of "Rhodra" are indispensable to the mood and worldview of "Rhodra".
Promotion Department Nobuhiko Nakamura
Promotion Department Nobuhiko Nakamura

▲ "ROAD TO DRAGONS" promotion video
0:07 RodinNTLG "A dragon appears every 1000 years"
0:16 Kiaro "ROAD TO DRAGONS"
0:18 RodinNTLG "Choose a panel"
0:42 Rowdy "Super Rare!"
Roadra is supported by "the power of letters"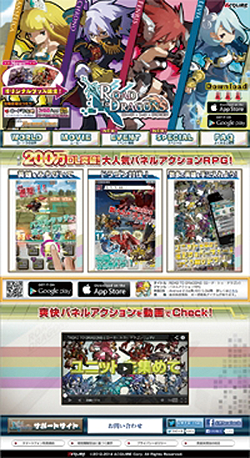 Both of us love "Rhodra" and we are always competing with each other from the service in, "Which one is higher in rank?" "Where are you now collecting experience points?" In order to update or promote something better, I think that I can not express it without communicating and I can not convey it. But I think I really like this game.

The appeal of this "Lordra" is that you can enjoy both the panel action and the story, but the storyline that is one of the things that makes it useful is that the scenario is good and the tempo can be read well. I think.

This is a [character's power] with an easy-to-read design and a design that makes you feel the atmosphere. I think it is thanks to the support of Fontworks.
< Editor's note >
The smartphone app "Lordra" was updated many times after the service was launched to make players happy, including new systems and limited Event. Fontworks will continue to release typefaces with various designs to help expand your imagination.
Company Info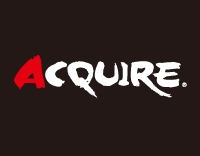 For enrollment in the "LETS" program or purchase of products, please Contact Us your retailer or place an order.